General Information of Thai School Trip
Tour Code:
Duration: 8 Days
Start/End: Trang/ Chok dee
Tour Route: Trang – Baan Mon Tha Noy – Krabi – Khao Sok – Sok River
Tour Customizable: Absolutely! (Contact us your specific requirements in the inquiry form)
Brief Itinerary
Day 1: Welcome to Thailand!
Day 2: Kayaking and Mangrove Planting
Day 3: Snorkeling and Cave Exploration
Day 4: Community Service to Conservation Efforts
Day 5: Journey to Krabi
Day 6: Explore Khao Sok
Day 7: Float the Sok River
Day 8: Chok dee Departure
Detailed Itinerary
Day 1: Welcome to Thailand! (D)
When teachers and students arrive at Trang International Airport, you will meet with your Expedition leaders and driver. They will accompany you to the hotel. After checking in, have free time and enjoy dinner at the hotel. At night, you take part in a briefing about traveling orientation and learn more about the week ahead. Participate in the meeting could help us set the tone and direction for the week ahead.
Day 2: Kayaking and Mangrove Planting (B, L, D)
Take your time for breakfast. After that, you gather at the hotel lobby and contact with community leaders in Baan Mot Tanoi area to discuss challenges faced by the community, as well as solutions that you will work on this week. Kayak along the coastline and marvel at the beauty of southern Thailand. Take a powerboat trip to the emerald waters and take a look at sea creatures' wildlife while you traveling.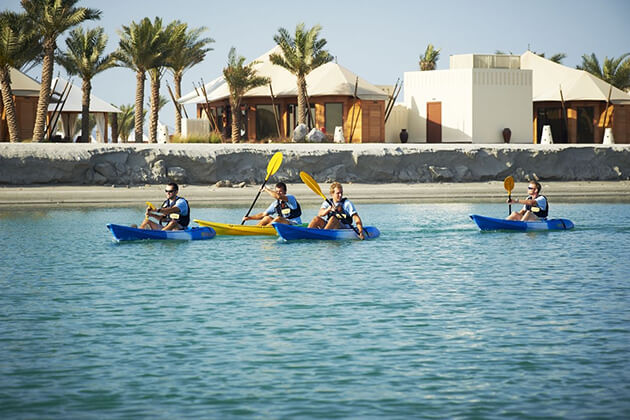 Have your serving lunch in a local restaurant. Get ready for the afternoon schedule: plant mangrove seeds and release juvenile crabs to help conservation efforts. Digging in mud for planting new mangrove trees is a meaningful activity to the protection measurements of the local authorities.
Followed by dinner at the hotel. Have a discussion with your program leaders about what you have done for the whole day.
Day 3: Snorkeling and Cave Exploration (B, L, D)
Start the day with breakfast. Remember to prepare swimming suits and necessary things for the incoming exploration. Board a boat and head out into the crystal clear blue waters of the Indian Ocean. Snorkel and explore the coral reefs in the bay of Baan Mon Tha Noy. Spot local fish species and maybe a sea turtle if you are lucky! The coral reef system is gorgeous with many colors from yellow, green to blue, purple, pink, orange, etc. There are several very immerse coral structures with hundreds of colorful fish swimming around the corals. The swim to the reefs is short but the water gets deep very quickly.
Participate in a seafood buffet for lunch. Then we go exploring the famous Emerald Cave and spend time on the beach. Emerald Cave ( also Tham Morakot) gets its name because of the water's transparent green color and this is one of the top popular attractions in Thailand. From afar, you may see the cave as a hole in a limestone cliff—but once you get inside you would appreciate the sunny white beach paradise here.
Teachers and students will enjoy a beachside dinner and discussion about the day's adventure.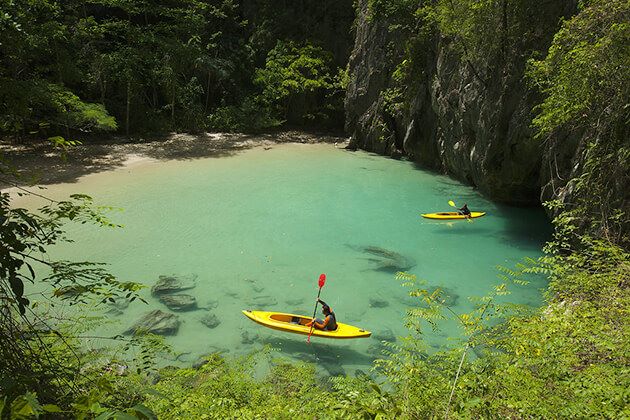 Day 4: Community Service to Conservation Efforts(B, L, D)
After breakfast, we meet up with your service partner and learn more about the issues facing the Thai coastline. Build fish houses that help protect vulnerable fish from predators so they can reproduce safely. This is a new effective solution in the efforts to save and make it possible for fish to develop.
Have lunch with other community service partners. Next, students will collect seagrass seeds that will be planted to provide a habitat for sea-dwelling creatures. Seagrasses serve a shelter and food supply to people and a wonderfully diverse community of animals in the area. You and a lot of foreigners will work together to maintain and restore these important ecosystems.
After dark, participate in a goodbye celebration with your community service partners in Trang. Back to your hotel and overnight.
Day 5: Journey to Krabi (B, L, D)
Have breakfast servings then meet with local guides and your driver to transfer to the town of Krabi. Krabi is considered as the most relaxing destinations to be in your journey to Thailand; it deserves the reputation due to the most incredible scenery, beautifully dreamlike white beaches with stunning off-coast islands.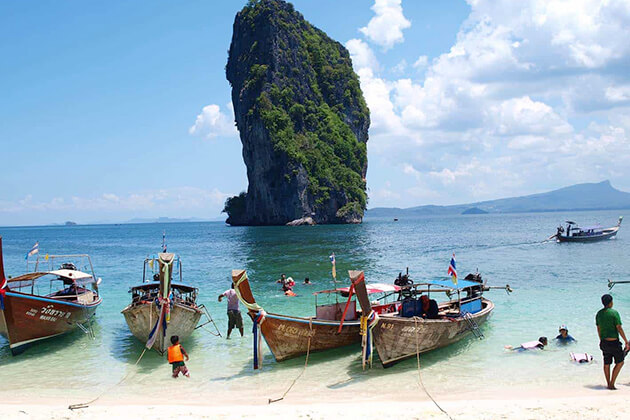 Enjoy local taste for lunch. Students and teachers will meet up with your second service partner of the trip. Spend the afternoon working with the team to help with reforestation efforts and learn about the effects of tourism on the Thai Islands.
Later in the afternoon, we will visit an enchanting hot spring waterfall, a favorite spot for locals and travelers in southern Thailand. Then we return to the hotel to have dinner and take a rest. You have free time at night to go exploring on your own.
Day 6: Explore Khao Sok (B, L, D)
Wake up in the morning, have breakfast and depart early for a hiking trip in Khao Sok National Park. Look for wildlife in the dense jungle and enchanting caves. This is also a step back in time since students have chances to admire prehistoric limestone cliffs, study the history and the formation of caves over millions of years.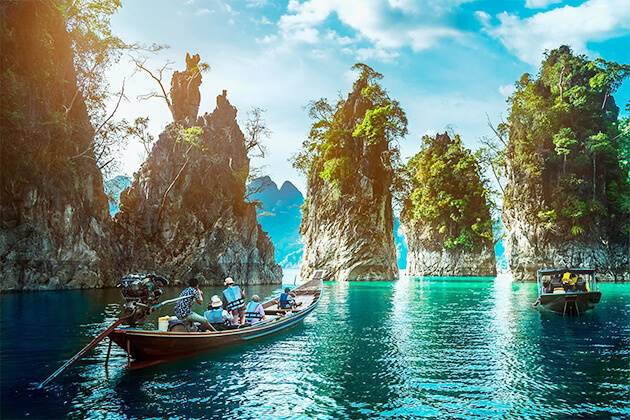 After a morning exploration, you will be delivered with boxes of lunch. After that, we venture into an elephant conservation center. Learn more about the Asian Elephant and ongoing conservation efforts to support this endangered species.
In the evening, we dine out with local cuisine and participate in an evening discussion with your program leaders about the last two days of activity and service. Overnight at hotel
Day 7: Float the Sok River (B, L, D)
Enjoy your breakfast then head down the Sok River on an innertube. Enjoy the cool waters and time with your fellow travelers! It is a classic adventure but brings you an unforgettable experience. During this activity, you will go beneath soaring limestone cliffs which is covered by the unique flora.
Stop for lunch along the way before continuing further down the Sok River. Arrive at the take out and transport back to your hotel.
Participate in an engaging closing party with your expedition leaders. Overnight at the hotel.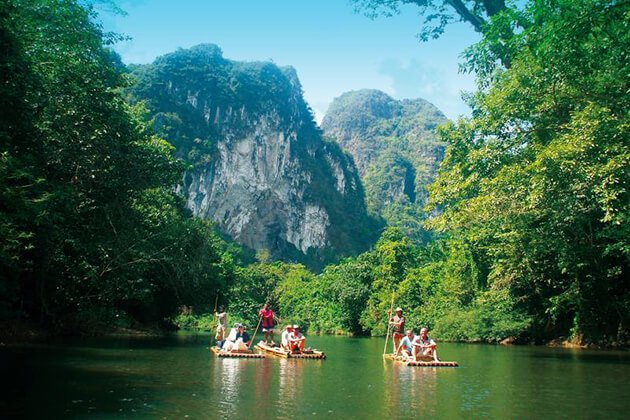 Day 8: Chok dee Departure (B, L, D)
Have breakfast and pack your luggage. We head to the airport for your flight home. I hope that teachers and students can enjoy to the full and open your mind with unknown things about Thailand during the school tour. We appreciate community service activities you contribute to the country. Have a nice journey home!