Laos School Trips & Student Tours
A land of a million elephants amidst the bloated grow of its neighbors, Laos still attracts a great number of overseas travelers thanks to its unique graces. A trip to Laos never fails to deliver a once-in-a-lifetime experience to everyone. Get lost in ancient temples and immerse in Lao spiritual life, travel between appealing destinations through miles of pristine natural beauty are amazing things to do in Laos. Laos is also a worthy destination for foreign students to spend their educational trips abroad.
Educational School Trip specializes in creating Laos educational tours for years that can accommodate all your needs. Taking school trips in Laos, students have the chance to be engaged in unbelievable activities, active field trips, explore rural communities, wildlife and stunning natural beauty with a special focus on education and cultural immersion. Whether students go to explore cities of the lowlands or the remote villages of the highlands, educational tours in Laos offer amazing opportunities for local interaction. Foodies can spice up their trips with a Lao cooking class or go gourmand in the French-accented cities. Our school trips to Laos are specifically tailor-made for your learning objectives, whether you're traveling for a specific topic or looking for something with cross-curricula value.
---
Best Destinations to Visit and Things to Do in Laos School Trip
The Land of a Million Elephants is a graceful country endowed with the stunning natural sceneries, amazing wildlife, numerous glistening temples, and the French-accented architectures. Beyond the wonderful sightseeing experience, Laos School Trip offers students a fascinating opportunity to soak up in the distinctive culture and local lifestyle as well as engage in the exciting outdoor activities. Here are some recommendations for the best places to experience in the learning adventure to beautiful Laos.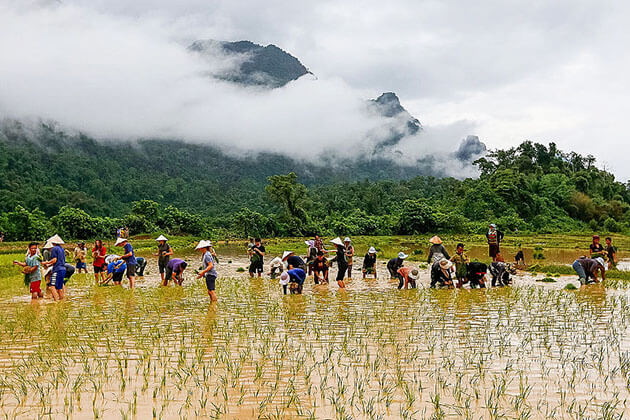 Luang Prabang
As a kaleidoscope that reflects diverse colors of culture, religion, and natural beauty, Luang Prabang is one of the most enchanting towns of Indochina. Thus, this former capital is undoubtedly on the list of must-visit destinations in Laos school trip. A leisure stroll through the ancient Buddhist temples and monasteries will be a fascinating cultural experience. Students will have a wonderful opportunity to explore the most renowned sites of the town including Wat Xieng, Royal Palace Museum before taking in spectacular Kuang Si Waterfall as well as Pak Ou Caves embellished with a myriad of Buddha statues.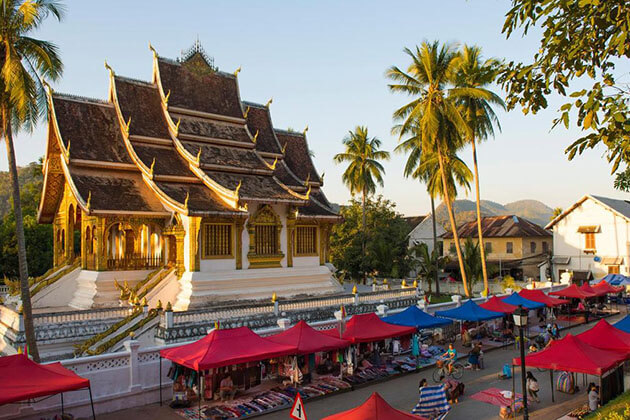 Vientiane
In the learning adventure to "Land of a Million Elephants", it is hard not to be allured by the beautiful blend of the classical French architecture and glittering Buddhist temples in the capital city of Vientiane. The heart of the country is home to both the Patuxai, the majestic structure reminiscent of the Arc de Triomphe and one of the oldest temples in Laos, Wat Si Siket. Beyond the ornate yet rustic architecture, it would be a regret if missing out the local cuisine into which the French flavor is infused, and the wonderfully bizarre Buddha Park just outside of the city center.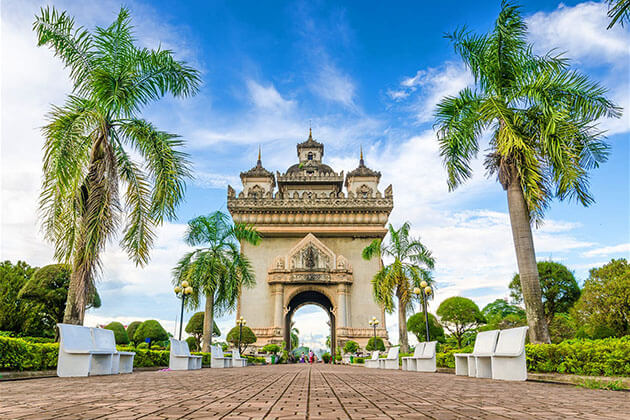 Si Phan Don
Si Phan Don which means "4000 islands", is a remarkable archipelago located in the mighty Mekong River. Though Laos is a landlocked country, students can still enjoy the feeling on the beach when going here. The incredible setting of the area combining with the local culture and the boundless natural beauty of the surroundings make a trip to these islands a truly magical experience. Si Phan Don is also a great spot to have a look into the Mekong wildlife, especially Irrawaddy dolphins. Laos field trip for your students will be less intriguing without this beautiful area.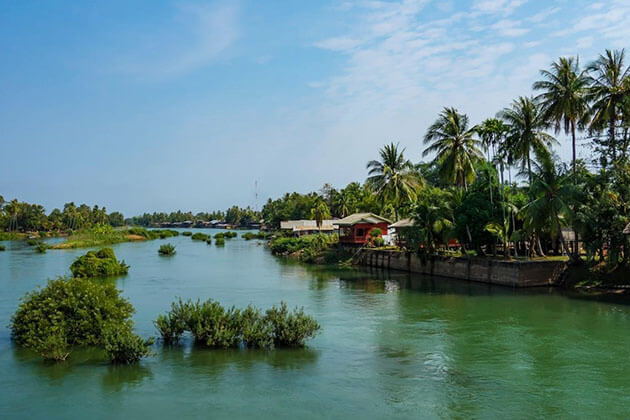 Plain of Jars
The Plain of Jars is a wondrous archeological landscape that you will never find anywhere else. This is a bizarre collection of thousands of jar-like stones scattered throughout the Xieng Khouang plain in the Laos Highland. No one can be entirely certain of the story behind the extraordinary site. It is estimated by the archeologists that these mysterious jars were created during the Iron Age of Southeast Asia while many locals keep believing they were made by hands of giants once wandering the area. The Plain of Jars has enough ingredients to stir the imagination of travelers and deserves a position near the top of any Laos school trip itinerary.
Vang Vieng
Laos student expedition will not be fulfilled without this destination. About 150 km to the north of capital Vientiane, Vang Vieng is a pristine village nestled on the Nam Song River and surrounded by the bizarre karst hills and verdant jungle. Known as the tranquil countryside with a fresh and relaxing atmosphere, the town is a tourist attraction of beautiful Laos. Have a boat trip along the river to admire the stunning backdrop of limestone cliffs and vivid emerald rice paddies as well as catch a glimpse of the local peaceful lifestyle.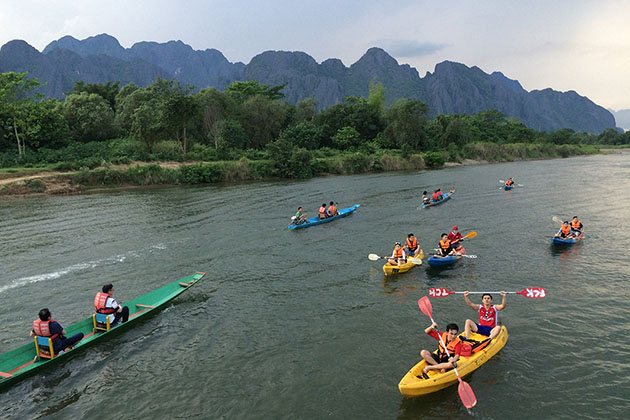 Is Laos Safe for Student Travel?
As the past of turmoil is left behind, Laos is now remarkably a safe destination for travelers. The honest, welcoming locals with smiles on their faces, low risk of terrorism, little crimes recorded as well as few scams and robberies found in tourist spots the make Laos an ideal country for a field trip. However, you should, of course, bear in my some of the following precautions such as avoid going out when it is dark, never leave the group to travel or hike alone, always tell someone about where you are going, only travel by transportations of verified companies and book tour and accommodations with verified travel agencies.