Educational School Trips & Student Tours with EST
The world this full of interesting things to discover and no countries are alike. You are always astounded by differences ranging from languages, cultures, customs, history, civilizations, lifestyle, people and natural beauties that provoke us to pack our luggage and go to find out. Every single country in this world is a magical place for everyone to experience and learn, especially for students who are super eager to set their foot in appealing destinations. School tours have become an important part of the extra curriculum of each school. Educational School Trip is a reputable travel agency with educational experts building up the best school trips for international students traveling to discover every corner around the world. Taking school trips abroad, students have incredible opportunities to equip themselves with valuable knowledge and strengthen personal skills. Besides obtaining educational knowledge through traveling, students also have chances to meet new friends, exchange culture with local people, and explore their fascinating ways of life. School trips are amazing occasions for students to actively participate in various interactive activities and sightseeing field trips, company visits and do some community helps. Definitely, our customized educational tours will broaden students' minds and their point of views towards the world outside!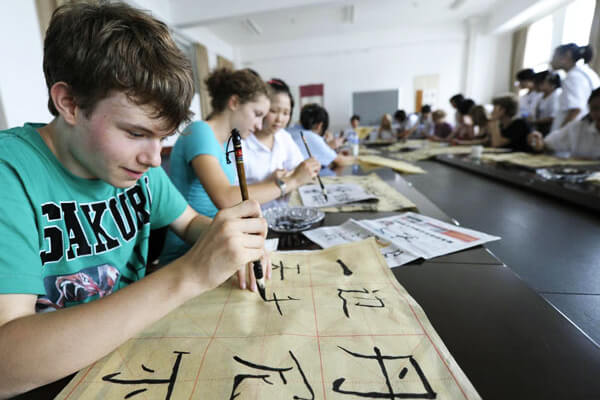 Easy School Trip Planning
Speak 1-1 with a dedicated travel expert
Free Inquiry - Deliver fast - Consistent service - Seamless itineraries
We share a commitment to quality and the delivery of authentic travel experiences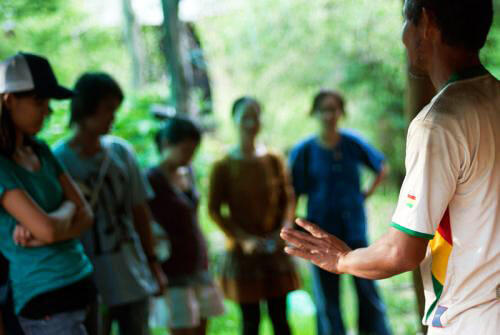 Local Expert Customizing
Over 12 years experience in tailoring school trips & student tours
Your time, your pace - no limited change, without charge
Showcase Asia's best culture, history & natural landscape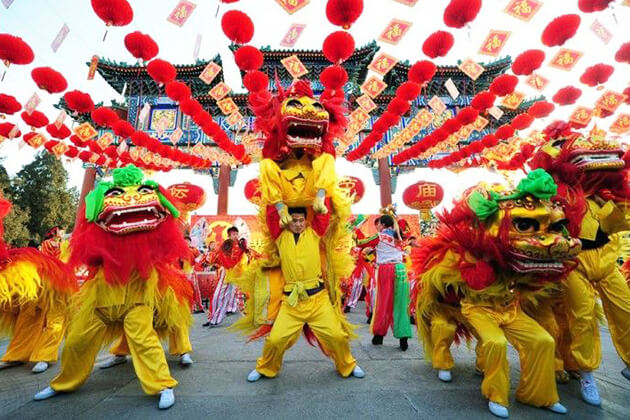 Authentic & Quality 
We want you to go home with amazing stories about your trip
Unlock the real Asia, local insights
Visit local families, rural farmers, and experience local life
Educational School Trips & Student Tours by Destinations
Top-Picked School Trip Packages
We Are Proud of A School Tour Organiser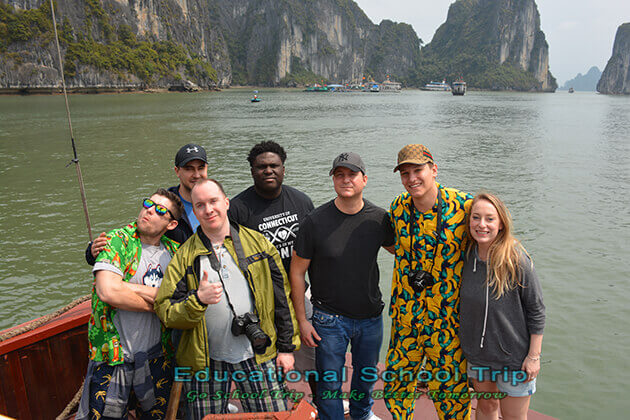 High-value Educational Outcomes
Positively build up knowledge and skills of students through life-changing encounters. Our tours offer community service, integrate travelling and hands-on learning experience with an immersive cross-cultural curriculum and make sure students learn the whole time they're travelling.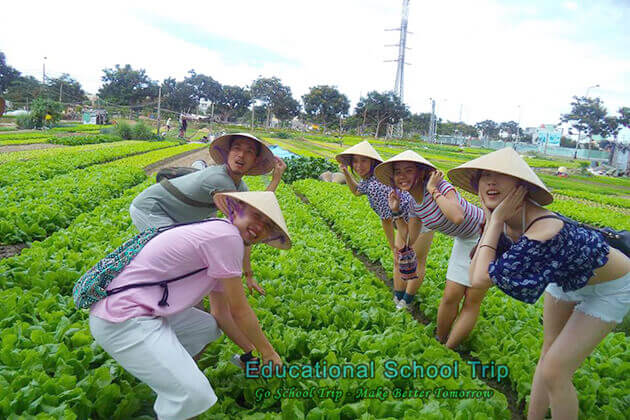 Safety First Principle & Support
No matter which part of Asia you're travelling to, we're there in person to help if problems arise. You can rely on the well-trained tour guides who will stay close to your groups, carefully observe students and update you with timely information and locations of emergency facilities according to the itinerary.
Top Investment in Your School Tour
By working locally, our company is operated within a single country and has no intention to transfer tours to other providers. Thus, our customers could save an amount of money because you won't spend extra money for the third party suppliers.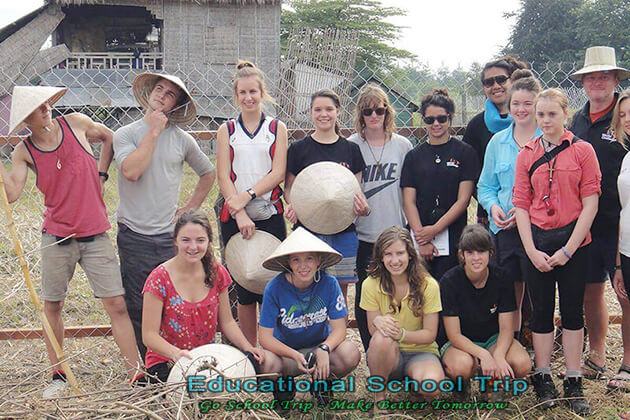 Insightful, Locally-led Tour
We are proud to provide you with our dedicated and experienced tour leaders, who are local people and expert in working with young people. You'll be satisfied with the working attitude, language fluency, and unique local insights that beyond your expectation.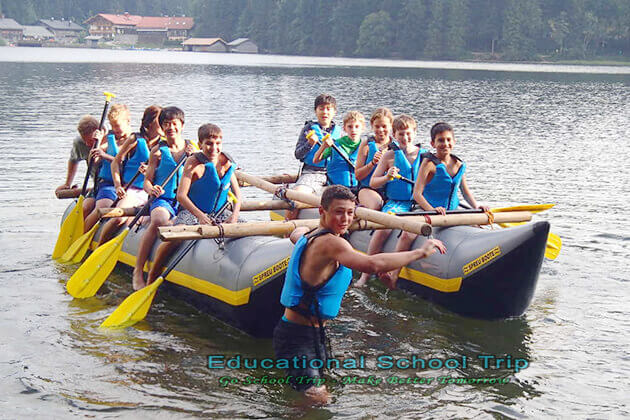 Unrivalled Specialists
We've run school tours exclusively to many countries in Asia. Our company have long-term cooperation with the leading educational communities China, Cambodia,  Singapore, Japan, Laos, Myanmar, Thailand and Vietnam to unlocks authentic experiences.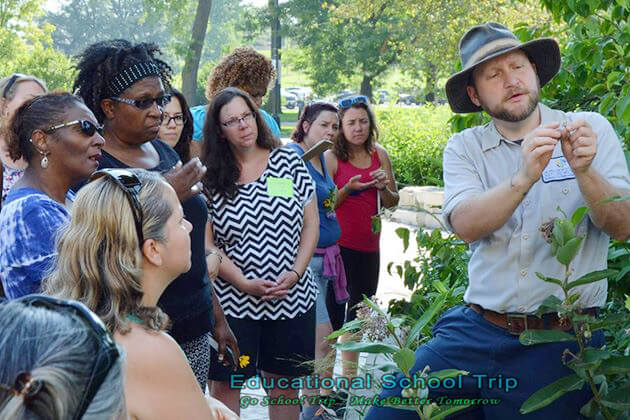 Trusted by Thousands of Students & Teachers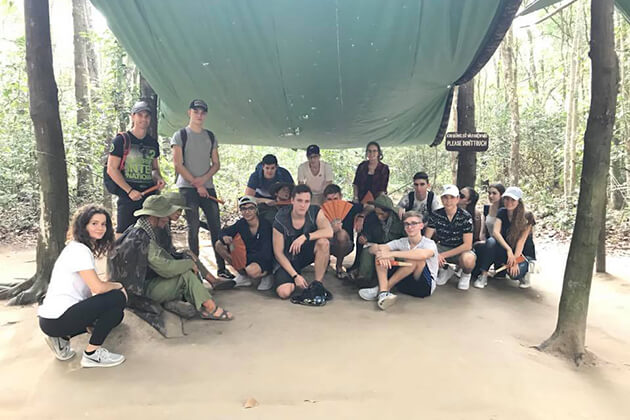 Hi Nancy,
We arrived safely in HCMC, and our trip is almost through. I got your package once we arrived here–thanks so much for sending the shirt and especially the artwork. I have not looked at it yet–I will keep it packed until I get back to the states. I appreciate your friendship and kindness, and I know that the cadets appreciated your help throughout our trip. Thanks for being a great friend–the same goes for everyone at Educational School Trip.
Our trip to Hue went well–the guide was great. It was the same driver. It was strange–he was our driver to My Lai last year and I remembered him! Still, the cadets enjoyed the trip to Hue, even though it was quite warm.
Thanks again for everything Educational School Trip team. I will be sure to get a gift in the mail to you once I get back to the US.
Take care!
Jeff Gibbons/ United States Military Academy at West Point
.
See How Our Customers Talk About Us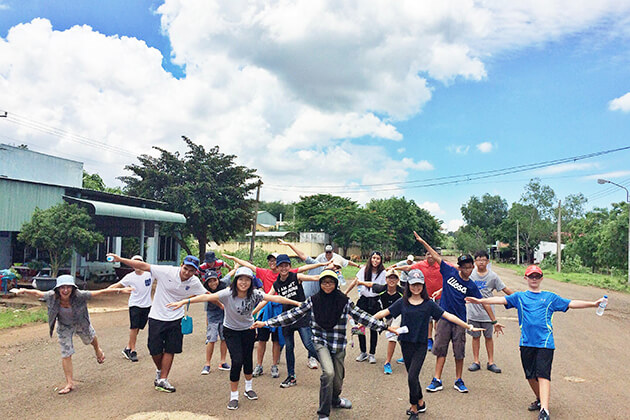 My three colleagues and I took our KS3 students to Vietnam for 9 days from Manila, the Philippines in June. Nancy was extremely helpful and went above and beyond when we had a couple of problems at check-in. She was available all the way up to the trip via email and helped us with any queries we had. We strongly recommend Educational School Tours for a school group; the students had a fantastic time and we felt well-looked after by our knowledgeable tour guide. Everything was well-planned and safe. An excellent educational school tour company.
Ms. Michelle/ King's School Manila