School Trip Ideas | Plan My School Trip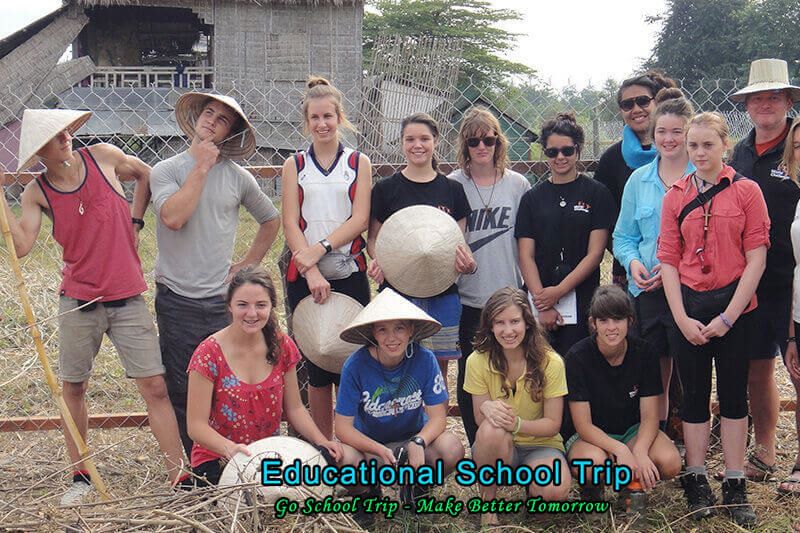 Create Your School Trip to Meet Your Exact Demands
"School Trip Ideas | Plan My School Trip", Our dedicated trip designers will be at your disposal to note from A to Z what you expect from your school trip. It's up to you to choose the attractions.
Our main goal is to help you make the trip that satisfies you in every respect so just let us know what we can do for you by filling out the trip idea form below. Please provide as many details as possible, even estimates are helpful.
We do our best to send you our quotations and best travel advice within one business day!
How To Plan An Educational School Trip
If you are setting up an educational school trip, the question of how to plan an educational field trip will be a hard question for you. Planning educational tours can seem like a tricky task which requires a great deal of time and well-prepared to ensure its proceeds safely and successfully. It takes a great deal of time for you to prepare and plan this trip. It is necessary to prepare carefully for a trip mostly because educational tours are a great way to expand the learning experience of students beyond the classroom and develop a sense of enjoyment for students. If you still wonder how to plan an educational field trip, you do not have to worry simply because some suggestions following are provided to become useful tips for you.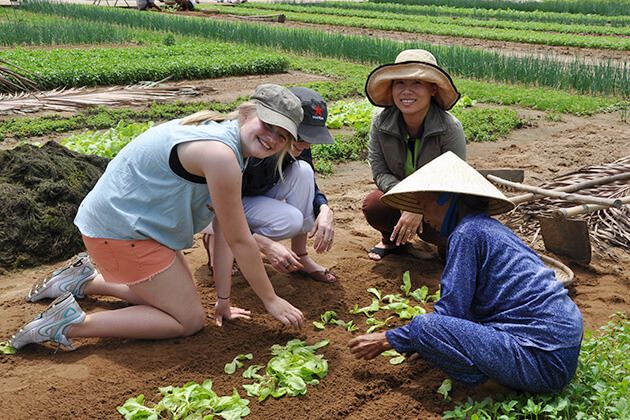 Steps To Plan An Educational Field Trip
Conduct in-depth Research Before Organizing a Student Tour
It is undeniable that researching greatly contributes to the fulfillment of your trip. There is nothing more valuable than the knowledge that you know like the back of your hand. Make attempt to learn about the country, namely the political situation and cultural characteristics. You surely don't want to put yourself or accompanies dangerous cases or conflict zones. It will take your time way to learn some prominent cultural rituals but it also benefits you to avoid culture shock and unwanted situations. After choosing your destination, remember to dig into the currency of that country and the foreign exchange rate.
Decide Where You are Going
When it comes to destination, you will have a wide range of places to pay a visit for your school tour. It would be better for you to create a list of places and this place totally depends on some factors such as budget, the number of people or time. Think about places that serve a lot of amazing things to enhance and reinforce your goals. You can discuss it with colleagues in order to exchange and come up with some good ideas. Moreover, you should do some quick research on the internet to get the necessary information, check for cost, location, and services of the place. Finally, you should pay much attention to all the factors and then decide where you are going.
Decide The Time to Take Part in A School Trip
The time you decide to take a school trip depends on many things, but the first and foremost is your schedule. The departure time can be changed if you have a fixed program at a set day in that country, for example, a conference of promoting STEAM technologies in learning. Besides, another factor governs the time people in charge could spend during the trip. If you don't mind these above factors, you should consider traveling on the off-peak season in order to fully enjoy the trip with a cheaper budget and avoid being crowded. There is a criterion that you'd better not ignore is the weather conditions. Spending time learning about the local weather in the abroad country is definitely won't make you regret later. This is because figure out the typical climate enables you to prepare necessary things in advance.
Decide on a Food Plan
During the trips, you definitely can not miss enjoying delicious food. This is highly beneficial for those who are students and keen on food. You should plan meals for students to make a field trip more impressive. Therefore, it is very important to decide where you will eat, and when. You can opt for restaurants or cafeteria simply because in this place you do not have to worry about food quality and easier supervision. However, this cost is quite expensive. If you are looking somewhere with the cheapest option, the camps will be a good choice. The advantage of this is that it is usually popular with students to do outdoor activities and eat together but the disadvantage is that it is hard for the teacher to supervise.
Plan Your Schedule
The planning schedule plays a vital role in your trip. You should spend time on finding out the interests of students and then try to plan various activities that different types of students enjoy. Besides going to your official destination, you can pay a visit to some places for fun. Take the park as an example. It is the place to chill out and unwind after a long day of studying. Obviously, field tours are meant to bring students out of their comfort zones and boring school routines. Giving them a new environment to immerse themselves in authentic experience is a fantastic way. It is not only good for studying but also for entertainment. Moreover, you should plan very carefully to choose places that you can supervise properly to manage students. Most importantly, when planning your trip, think in terms of difficult stations in order to address the problem when needed.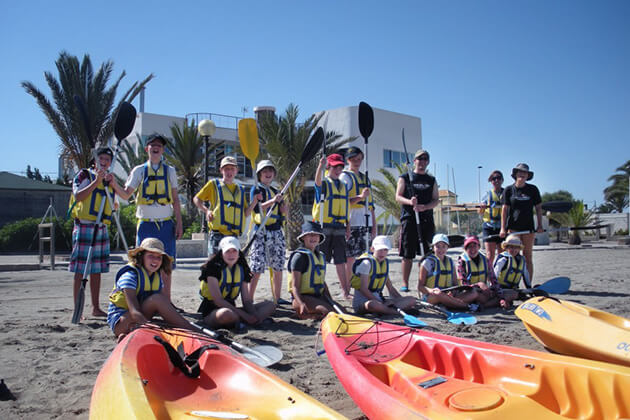 Choose a Reliable Travel Company
If you do not have much experience to organize a field trip, you should talk to a professional tour consultant to make further inquiries about your trip. They will provide for you with useful information, price quote, and an itinerary. Such companies have good experience in managing large groups of students they not only ensure a good learning experience but also focus on student safety.
Organize a Parent Meeting
It is very significant that you organize a parent meeting. You should prepare different questions related to this tour to discuss and exchange ideas with parents. This is your opportunity to give all the appropriate materials and information for parents such as transportation, budget, time and destinations. An educational tour will be better if there are many parents totally agree with your plans. Most importantly, you may need to ask for parent volunteers to support this tour. You also make a phone number list of parents in order to make a call when necessary.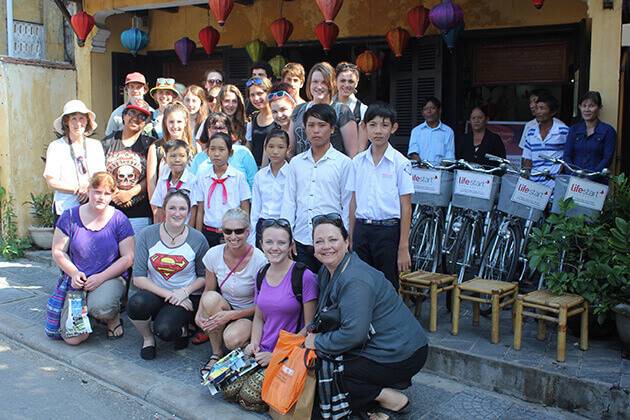 Some Useful Tips to Plan an Educational Field Trip
Emphasis on Safety
You need to pay much attention to safety which is the most important consideration. This is the reason why you should bring a medical kit all the time on the trip. Teachers have a huge responsibility for their safety because children are not old enough to be at their best behaviors. This is the reason why teachers have to educate children about safety tips and let them know who can help them. Moreover, teachers should bring a first aid kit and water in the case to avoid students from low on energy. Most importantly, always thinks of an alternative plan for students which leads to you can address the trip circumstances.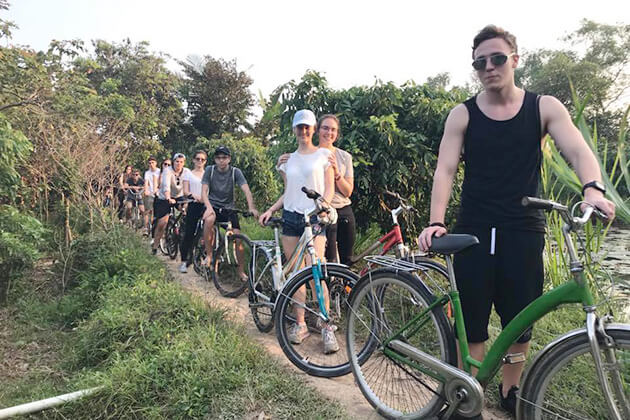 In The Case of Emergencies
No matter how much you plan, there are unforeseen circumstances. You should prepare something to address difficult problems. For example, it can easily happen that a child gets lost on a field trip. They may get distracted by something interesting and take a wrong turn. You need to have enough supervision with a lot of adults along. Plus, you can divide children into small groups with each person to manage easily. Most importantly, always thinks of an alternative plan for students which leads to you can address the trip circumstances.
Pay Attention to The Outcome
It is apparent that all parents expect good outcomes after field trips. It means students will get a deeper understanding of education and soft skills. All activities should be designed to allow your students to meet specific requirements and objectives. With life expeditions and adventure, programs can improve the learning experience.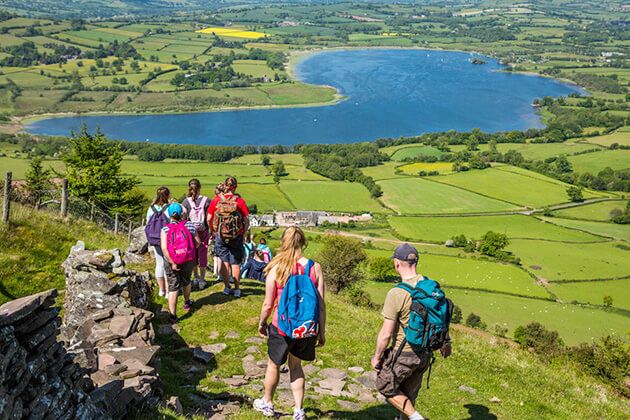 Manage Your Budget for An Educational School Trip
A big question is how will you spend your budget for your tour? Will your financial estimation is enough for the whole abroad traveling? To find out the suitable answers, you are recommended to spend time reviewing the average cost of some samples tours from your locations to the intended destinations, then figure out your companions, the amount of money cost for your own trip. For a thoughtful educational trip plan, you should calculate in detail all the costs including flight tickets, taxi fare, accommodations fee and so on; also considering any possible situation that can happen during the trip and extra money for "rainy days". In addition, establish a savings account well before your departure is vital because if you have a separate account for traveling you won't draw it weekly. Therefore, in the end, you will successfully save your money and be stick to the original plan.