Japan School Trips & Student Tours
Japan – the land of the rising sun plays host to home spectacular landscapes and stunning destinations ranging from rolling hills, flat farmlands, towering mountains to majestic grand temples, serene shrines and Japan's Edo-period buildings. Interestingly, there is a limitless number of things to do, see and experience in sprawling megacenter Tokyo, which is a truly inspirational experience for students of all subject backgrounds.
Educational School Trip is proud of as a reputable tour company developing wonderful student tours to Japan. We specially tailor-made Japan student tours to serve all your student's needs and your learning objectives. Coming to Japan, students will have ample opportunity to encounter a myriad of custom, deep history, ancient culture in Japan, explore amazing things in bustling streets of Tokyo, join in state-of-the-art bullet trains and cherish the hospitality of Japanese people. These educational tours definitely will leave students with once-in-a-lifetime experience and meaningful lessons. Let's Japan school trip awake your students travel sense.
---
Reasons to Choose Japan School Trip for students
Japan is a wonderful country with a rich culture developed through a long history, the magnificent views of natural landscapes and the dynamic atmosphere in the urban cities. The land of the rising sun is also a popular destination for a field trip. Be ready to uncover amazing things in an educational school trip to Japan simple because this trip offers students countless learning opportunities and the activities improving personal skills.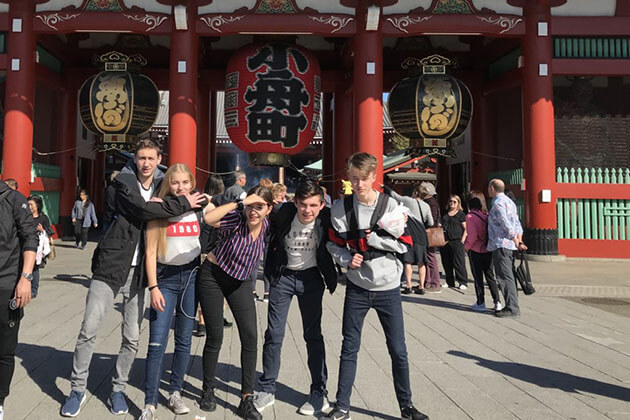 Cultural and historical immersion
Global-renowned for the unique culture and the long history of development, Japan is an ideal destination for a learning adventure. Mindfully receiving elements from other cultures and integrating them into its culture, Japan has reached a perfect balance between the eastern and western values while still preserving its own distinctive identity. The country offers students an ample opportunity to walk into world history rather than read about it in the textbooks. Experience the powerful perspective of standing in front of the Atomic Bomb Dome then pay a visit to the Hiroshima Memorial Peace Museum to gain the insights into the history of the World War II and learn what it means for the future of our world.
Marvelous natural sights
Not only known for its perfect blend of traditional culture and the modern dynamic cities, but Japan also attracts tourists all over the world for the spectacular natural beauty. As an island nation consisting of 4 main islands, stretching across different climate zones, the country is endowed with distinct seasons and varied breathtaking landscapes. For instance, join a Japan field trip in early spring to enjoy the hanami gatherings (flower viewing) under the beautiful cherry trees in the breeze.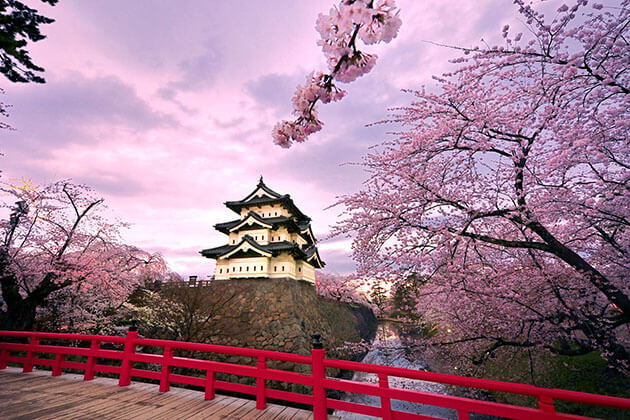 High- tech World experience
Besides the impressive ancient sites, Japan is also famous for its highly-advanced industries and the cutting- edge technology. The country well displays to the students –the leaders of the future world what tomorrow will look like. In the school trip to Japan, take the exciting opportunity to experience the futurist bullet trains, discover the electronics district of Akihabara, order meals using vending machines. Moreover, a visit to factories to observe their rigorous manufacturing process or even have a chance to take part in hands-on activities will be memorable lessons.
Safe and Secure Destination
Japan is one of the safest countries in the world, boasting very low crime rates and a stable political environment. It is the destinations parents trust to send their children to a field trip. Moreover, as a developed country, Japan offers top-notch healthcare whose quality has been recognized by many prestigious organizations, This island nation is often praised as one of the world's cleanest countries and many cities in Japan have been ranked amongst the most livable cities in the world. Thanks to the highly- advanced public transit infrastructure, it is easy to get around Japan. Besides, as a popular travel destination, Japan offers different kinds of accommodation at a wide range of prices.