There is no better way to learn about the world than experiencing it firsthand. Travel is a wonderful teacher that guides students to destinations with outstanding educational museums, historical relics, impressive architectures, and archeological sites. Educational School Trip guides you to faultless educational trip places that mark wonderful inspirations to students. Ready to make the world your classroom? Read on for our best places for educational tours.
China – The Magical Educational Trip Place
Being one of four ancient civilizations in the world, China goes through the up and downs of 10,000 thousand-year history. China is home to many well-known events that shaped the world we live in today. Paper, printing, gunpowder and the compass are the four excellent inventions that made a tremendous contribution to humankind. Known as one of the world's earliest cradles of civilization, China is brimming with fascinating history and culture waiting to be uncovered in your educational school trip.
Thanks to its stunning landmarks, monuments, and diverse landscapes, China is a popular educational trip place for teachers and students. Regardless of what your plane to see, trek along miles of the Great Wall to discover the history and admire natural beauty in equal measure, visit the imposing Terracotta Army and explore the Forbidden City, the karst mountains of Guilin and the pandas in Chengdu are endless learning opportunities await you in China.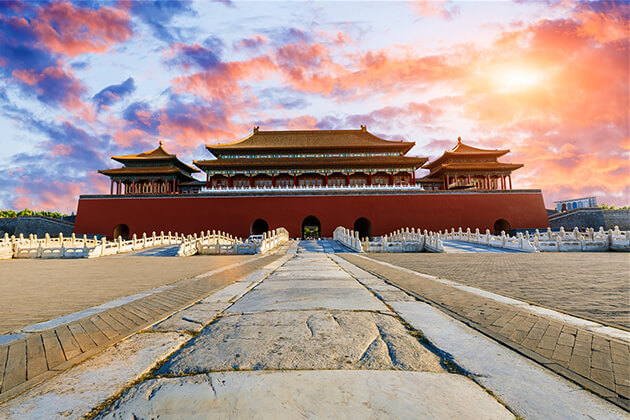 Vietnam – The Timeless Place to Go On A School Trip
Home to 54 ethnic minority groups, Vietnam is an amazing field trip destination for oversea student cohorts. The great number of ethnic minorities has largely contributed to the cultural diversity of the country. Discovering captivating landscapes, cruising through lush islands and limestone towers in the World Natural Wonder of Halong Bay, hiking through stunning rice terraces and boating on floating markets make Vietnam become an incredible educational field trip place. Vietnam has experienced over 4,000 years of a glorious history that leaves great impressions and curiosity to international friends. Fascinating museums, endless historical attractions, and vibrant local lifestyles are incredible things to experience throughout the country.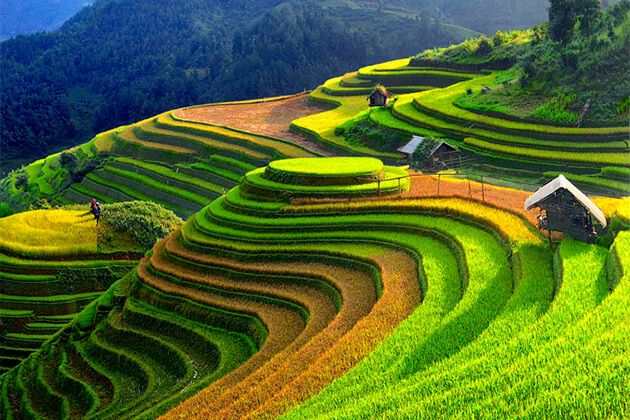 Laos – The Enchanting Educational Field Trip Place
Regardless of being the least developed country in Southeastern Asia, Laos is listed as one of the best places for educational tours for students thanks to its vibrant culture. Spiritual life in Laos is totally the whole new world to discover. Get lost in ancient and ornate pagodas, experience immersively in idyllic lives of locals in colonial cities and uncover untouched natural beauties help Laos turn out to be a perfect place to go on a school trip. Students have spectacular chances to gain an in-depth understanding of economic scarcity, explore remote communities, enjoy cultural activities at local villages and discover wildlife in school tours in Laos.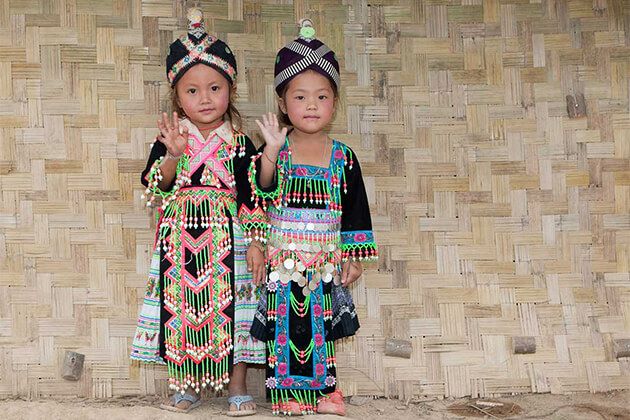 Cambodia – The Charming Field Trip Destination
Cambodia is a mesmerizing educational tourism destination as the country is home to the world's largest temple complex in Angkor Wat, a bloody war-torn past at the brutal Khmer Rouge. Cambodia has a challenging history and a mysterious past that are fascinating for every student. This is a wonderful place for educational tours that will certainly create incredible memories to last a lifetime for students. Whatever key major your students are studying, the rich cultural heritage, remarkable structures and landscapes, and the unique biosphere provide stunning school trips. Built in the 12th century, the world's largest religious complex in Angkor Wat is so historically important that it has been made a UNESCO World Heritage Site. Through the ups and downs of history, the complex has still been the awe-inspiring majesty of the site.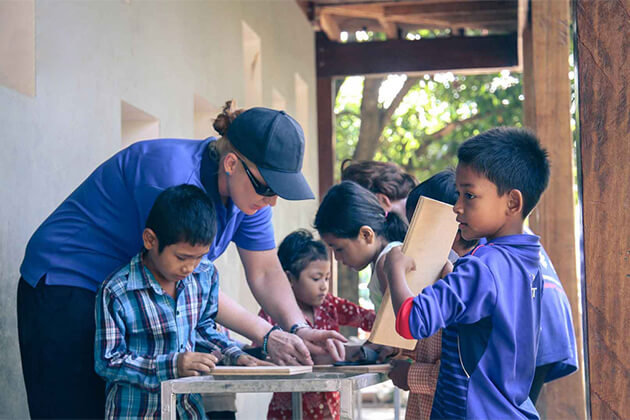 Thailand – The Alluring Educational Field Trip Place
Breathtaking beaches, tasty cuisine, smiling locals and vibrant cultures have made Thailand one of the best place for educational tours. The country boasts a rich history, a wide range of customs and beliefs which are appealing perspectives to soak up in educational tours. Meander through cuisine street, sail on emerald water, trek in the Northern mountains to admire pristine natural beauty are intriguing experiences for students in Thailand.
Though tourism is booming in Thailand, many remote ethnic groups do not benefit from it. Educational tours in Thailand enable students to support community projects and do some social help.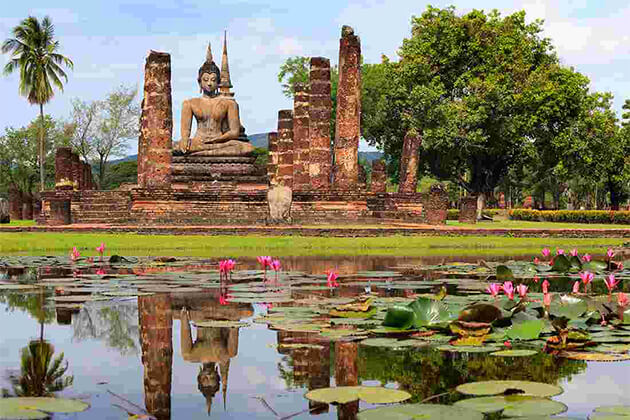 Myanmar – The Mysterious Educational Tourism Destination
The relatively unspoiled Myanmar or Burma is the birthplace of spectacular sights, warm-hearted and friendly locals and fascinating, untainted culture – all from a seemingly forgotten era. Despite having been open to tourism for under a decade, Myanmar is still in the discovery stages and perfect educational field trip place for school trips. The country lends itself to a diverse range of remarkable ancient pagodas, interesting local life and imposing natural landscapes. Myanmar is a flawless educational trip place to organize engaging activities, cultural immersions and curricula-related programs to inspire your proactive students.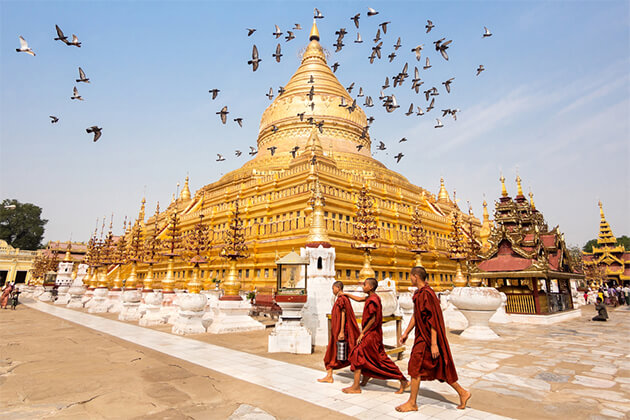 Sri Lanka – The Irresistible Place for An Educational Trip
The teardrop island of Sri Lanka is recently considered one of the best educational tourism destinations for student tours. The island boasts an impressive history and vibrant culture that draw everyone to come and uncover, especially the eager. School groups can admire ruined cities and terrific monuments, hike to the dense jungle with monkeys, encounter elephants and climb to the summit at Sigiriya Rock which gives spectacular views across the countryside. Get to known local fishermen bringing in their morning catch and undertake ongoing community projects. Sri Lanka is definitely an unparalleled field trip destination that has everything for every subject and never fails to enchant and fascinate teachers as well as students worldwide.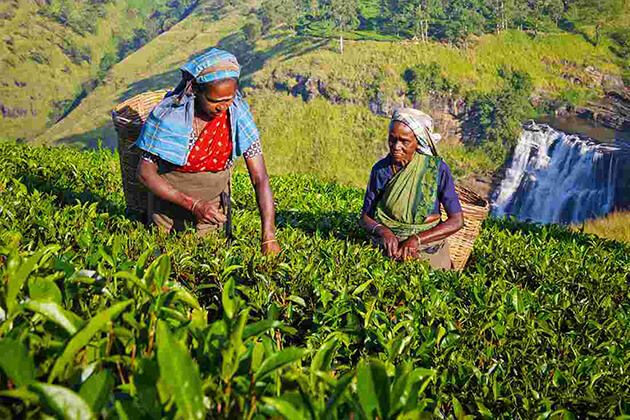 Top Tips and Advice Before School Trips
Learning Objectives
The very first determination that affects how we choose school trips is the learning purposes of the trips. Figure out what you want students to achieve at the end of the journey, what the benefits are and how to organize a trip that fits your intention. Afterward, you may want to do a small survey to gather your students' opinions, still, their choices must be based on the learning objectives. Find out the traveling destinations are teachers' decisions but it would be much better when you listen to your students. Remember to mention the assignment of learning outcomes they have to submit after the trip so that they might pay more attention to what they experience throughout the trips.
Moreover, you should take a look at the age of the students when planning school trips, because this factor will determine what they can approach and learn.
Behaviour Management
Make it clear that students are the representatives of the school (and also the country). They should realize what they do during the trips can be proof for other people to make some judgment about the whole school. Thus, students need to control and manage their behaviors, especially in public places.
Choosing Providers
Spending time searching service providers is never wasted. A lot of online providers promote customers with impressive information, they promise the lowest expenses for the best experience; however, later they let clients down when they take the trip. Consequently, you had better research carefully and go into details as possible and make any confirmation before booking. One tip for you is to ask the advice and recommendations from friends and colleagues for the most successful school vacation.
If you are looking for a trust-worthy travel agent, please visit our website Educational School Trips. With the valuable experience from making and operating tour aiming to students and teenagers, our company is proud to offer customers the most enjoyable educational tour at a proper cost. With us, you can feel free to ask, customize the trip according to your needs. Safety and insurance may never become a concern to clients because they are strict standards for us to run the company. Check out the website today and see our happy customers' reviews!