General Trip Information
Duration: 7 days / 6 nights
Tour Type: Sightseeing, Culture, Adventure
Start /End: Guilin/ Guilin
Tour Route: Guilin – Dazhai – Ping' an Village – Yangshuo – Li River – Guilin
Tour Customizable: Absolutely! (Tell us your specific requirements in the inquiry form)
Brief Itinerary
Day 1: Welcome to Guilin (B)
Day 2: Hiking from Dazhai to Ping' an Village (B, L, D)
Day 3: Ping'an to Guilin (B, D)
Day 4: Guilin to Yangshuo, Li River (B, L, D)
Day 5: Yangshuo, Interact with locals (B, L, D)
Day 6: Yangshuo, Help Farming (B, L)
Day 7: Departure (D)
Detailed Trip Itinerary
Day 1: Welcome to Guilin (B)
Say hello to Guilin, students will be welcomed warmly by our tour guide and driver will pick up students from Guilin Liangjiang airport. It takes us about 40 minutes drive from the airport to a centrally located hotel in Guilin.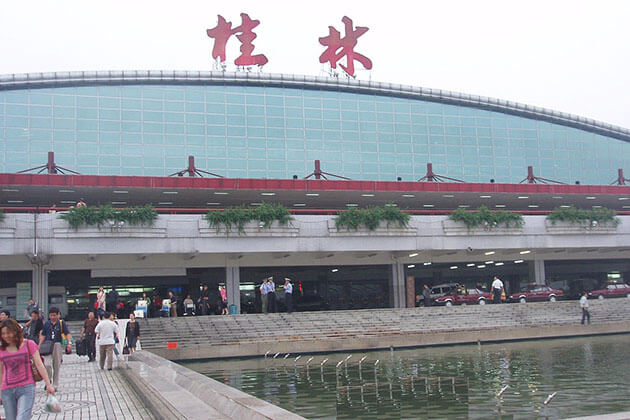 Upon arrival, students will enjoy a flavorful breakfast to get ready for discovering stunning attractions in Guilin, China.
Day 2: Hiking from Dazhai to Ping' an Village (B, L, D)
Today, we will start our day with a visit to Dazhai Village in Longsheng after having breakfast. Students will have a chance to walk on the paved stone path from Dazhai Village to Tiantou Village. More interesting, when climbing up the hill, students will be amazed by the magnificent Rice Terrace around them, which looks like an abstract work of art. This is because there are various old wooden houses with unique structures immersed in folk stories and history.
After that, students will transfer to Ping' an village, which is a must-see destination mostly because most tourists to the Ping' an Terraced Fields will marvel at how spectacular the scenery is, and what hard work the local people have been doing down in the fields.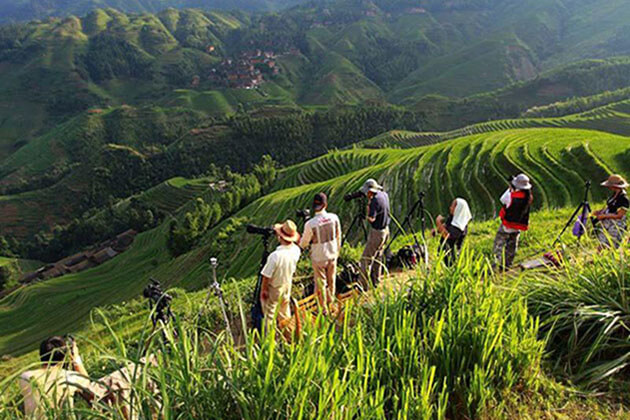 In lunchtime, students have a great opportunity to enjoy local cuisine including Bamboo Rice, Tofu and chicken soup. Especially, students and teachers should try bamboo rice, which is the most popular delicacy in Ping' an Village. Well – cooked Bamboo Rice has a distinctive flavor of soft roasted bamboo and rice.
At the end of the day, we will transfer students back to the hotel for a scrumptious dinner and overnight accommodation.
Day 3: Ping'an to Guilin (B, D)
On the third day in Guilin, we kick off our day with a scrumptious breakfast. After spending one hour on Ping' an Village to witness stunning landscapes of the Rice Terraces, we will transfer back to Guilin City to pay a visit Reed Flute Cave. Interestingly, this one- hour tour in the cave takes students to U- shaped sightseeing route to see different spots. There are various top spots inside Reed Flute Cave such as Tower- Shaped Pine, Crystal Palace, and Cave Wall. The main feature of the cave is diverse rocky with colorful light and the rocks inside the cave are mainly limestone.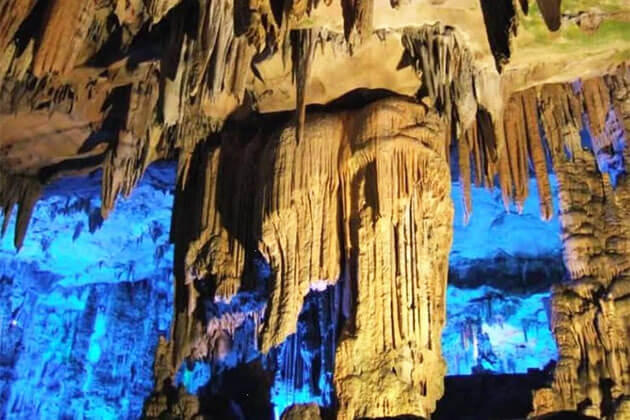 In the evening, return to the hotel for overnight accommodation and enjoy delicious dinner.
Day 4: Guilin to Yangshuo, Li River (B, L, D)
Start our day with a pick up at Guilin by private our guide followed by a short ride to a Yangdi Village to catch a bamboo raft. It is the time for students to see breathtaking landscapes of the Karst Mountains, which offers legendary beauty along both sides of the bank.
After that, we will head to Yangdi Village and spend about 1 hour to explore one –thousand- year old town and having lunch there.
In the late afternoon, students spend their time to take part in a cycling tour in the countryside in Yangshuo. They will have ample opportunity to ride along the path through the local villages to get an experience of the stunning natural beauty. Then, kayaking on the emerald- green Li River is a fantastic way for you to observe green hills, clear water, beautiful caves, and charming rocks.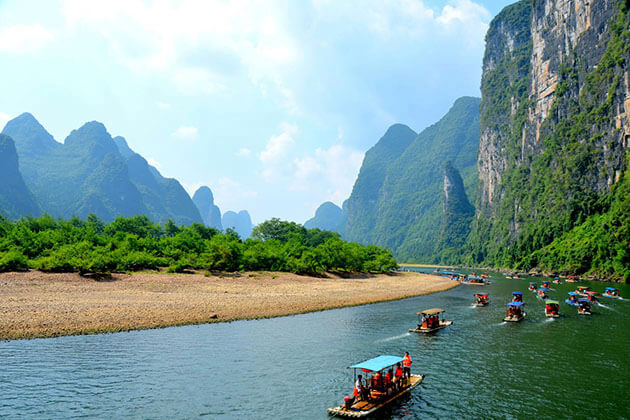 Our guide will drop students off at the hotel. Teachers and students can enjoy their free time immersing themselves in the vibrant atmosphere in West Street before having a special dinner.
Day 5: Yangshuo, Interact with locals (B, L, D)
Today, we can kick off our day with a delicious breakfast, then a friendly guide will take students to a cooking class. It is a great chance for them to interact with local people because they will accompany students to go to the market to buy some ingredients to prepare for your meals. Then, students can learn to cook and enjoy authentically flavored Chinese dishes. It is an absolutely amazing experience for students on a student tour.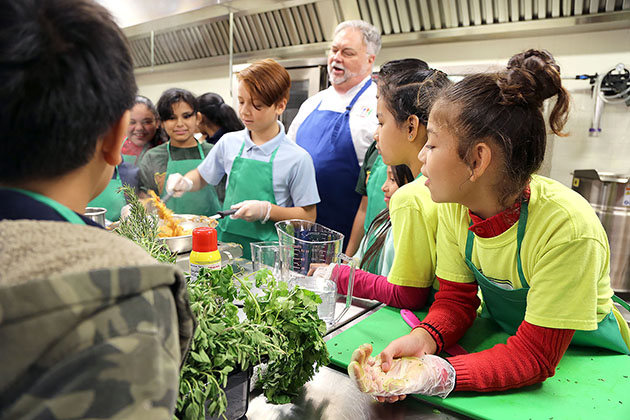 In the afternoon, students can experience an amazing adventure rock climbing in Yangshuo. Certainly, they will feel interesting because of the breathtaking scenery, natural resources of rock climbing and outdoor activities. After that, our guide will drop students off at the hotel and serve them delicious dinner. Finally, students stay overnight in Yangshuo.
Day 6: Yangshuo, Help Farming (B, L)
Our tour always offers a wide range of farming activities all year round including cooking glutinous rice cake, planting vegetables, doing handicrafts, making Tofu and transplanting rice seedlings. It is an awesome opportunity for students to get a closer insight into natural beauty and experience authentic things in real life. It would be better for them to apply practice what they have learned in their lessons at school into real life and work. Interestingly, friendly farmers will treat students local cuisines with flavorful dishes.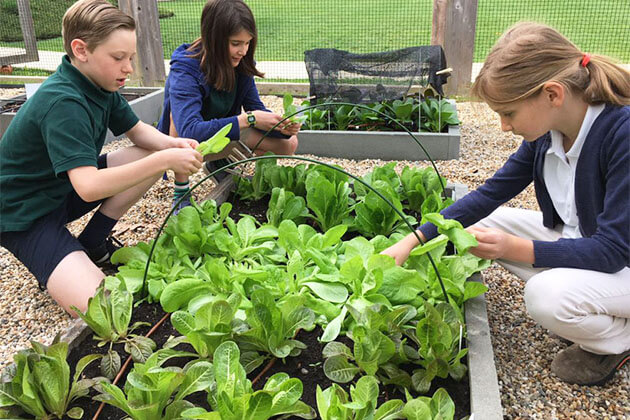 At the end of the day, complete our day with return transport to Yangshuo and overnight there.
Day 7: Departure (D)
As the sun begins to set, feast on flavorful dinner and head back Guilin for your flight home. Educational school trip ends.