General Trip Information
Duration: 8 days / 7 nights
Tour Type: Sightseeing, Culture, Adventure
Start /End: Beijing Capital International / Shanghai
Tour Route: Beijing – The Great Wall – Xian – Shanghai
Tour Customizable: Absolutely! (Tell us your specific requirements in the inquiry form)
Brief Itinerary
Day 1: Beijing – Arrival (B)
Day 2: Beijing – City Tour (B, L, D)
Day 3: Beijing – Great Wall Tour (B, L, D)
Day 4: Beijing – Xi'an, speed train experience (B, L, D)
Day 5: Xi'an – Discover Terracotta Warriors and Horse Museum(B, L, D)
Day 6: Xi'an – Shanghai, City Tour and fly to Shanghai (B, L, D)
Day 7: Discover Shanghai (B, L)
Day 8: Shanghai to departure (B)
Full Itinerary
Day 1: Beijing – Arrival (B)
Welcome to Beijing – China's sprawling capital! This beautiful destination has acquired a reputation for modern architecture as well as ancient sites. Our local guide will greet students and teachers warmly in the arrival hall of Beijing Capital International Airport, take them to the hotel and then serve them a refreshing breakfast. After check-in, they can chill out and unwind from jet-lag and prepare for the student tour in Beijing.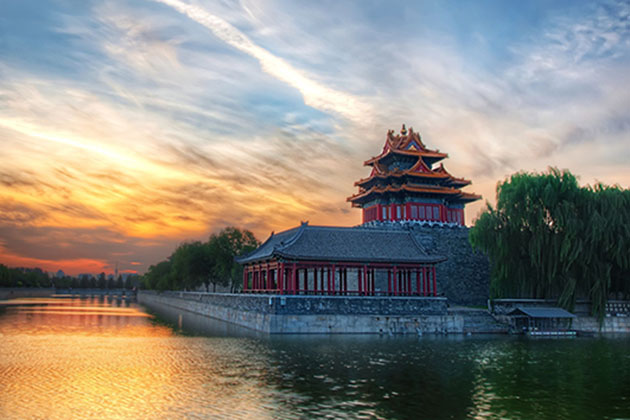 Day 2: Beijing – City Tour (B, L, D)
In the early part of the morning, students have an opportunity to see the Flag- Raising Ceremony at Tiananmen Square where has been the site of numerous significant events in Chinese history. If students do not want to wake up early, they can stay in bed late and have a delicious breakfast in our hotel. All of them are perfect choices for students on their vacation. After that, our guide will meet students in the hotel lobby and transfer them to the Forbidden City, which is the largest collection of the preserved ancient wooden structure in the world. Students will spend 2 hours walking in the Forbidden City and listening to the stories about China's Emperors in order to get a deeper understanding of the wealth of history and the Dynasties of China, which experience three thousand years in Beijing.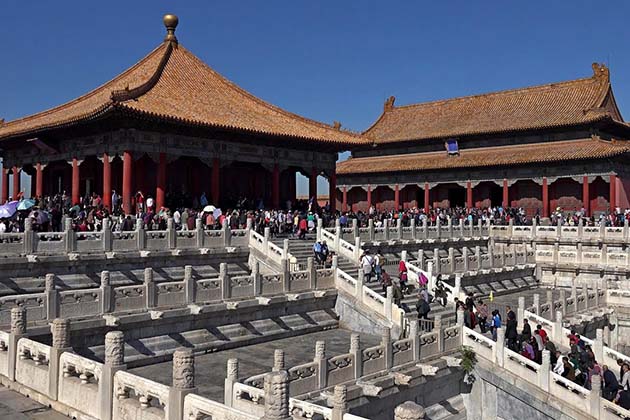 A scrumptious lunch will be served at a local restaurant for students. They can take a chance to enjoy various authentic Chinese food. After lunch, we will take students to the Hutong Rickshaw tour, which are alleys and associated with northern Chinese cities. Students will go around existent hutongs by rickshaw and foot on our pre-arranged hutong tours. It is a good time for them to witness an authentic picture of Beijing by visiting local families, trying home-cooked food and exploring Beijing folk arts.
At the end of the day, students will be served a scrumptious dinner and overnight accommodation at the hotel.
Day 3: Beijing – Great Wall Tour (B, L, D)
When it comes to China, the Great Wall is definitely a spectacular destination for everyone. Beijing is the capital of ancient and modern China and there are a lot of things to see and do besides the Great Wall. It takes about 1.5 hours drive from the hotel to the Great Wall. Most sections are equipped with well tourism facilities and suitable for children and adults. However, we will take students to Mutianyu partly because this destination may be less flocked with visitors. Juyongguan also is an impressive section for students to visit some ancient buildings such as towers and temples. One of the most unique features of the Wall is its architectures, which are covered by trees and orchards, keeping the air fragrant with chestnut blossoms in spring and fresh all year long.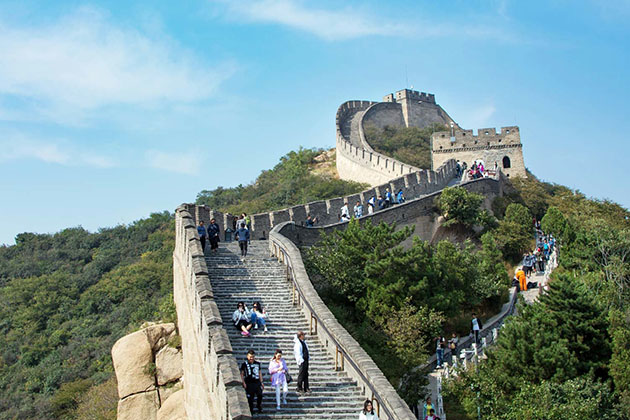 In the afternoon, the wild great wall is becoming an ideal destination for students. This is particularly for those who are hiking lovers and adventurous travelers. They can check out some interesting spots like Huanghuacheng or Jiankou to explore amazing things. However, students should be careful and do not any harm to the precious historical relics.
Finally, we will transfer students back to the hotel and serve them dinner with special Chinese food.
Day 4: Beijing – Xi'an, speed train experience (B, L, D)
Taking a high-speed train is a fantastic way for students to let some off steam and experience authentic China. They can witness not only natural views from the North to the middle part of China but also spectacular ancient cities with precious and brilliant cultural along the way. It is true that thanks to this transportation students can travel between Beijing and Xian and train offers many benefits such as fast, clean, modern, comfortable and cheap.
After having lunch, students will pay a visit to The Summer Palace which is dominated by Longevity Hill and the Kunming Lake. A boat ride on the lake would be a highlight of this tour. Moreover, students can take a chance to visit a Kindergarten in Gaobeidian Village where they can spend a great time with the lovely children there. It is a meaningful activity and everyone certainly forget any worries when you see them.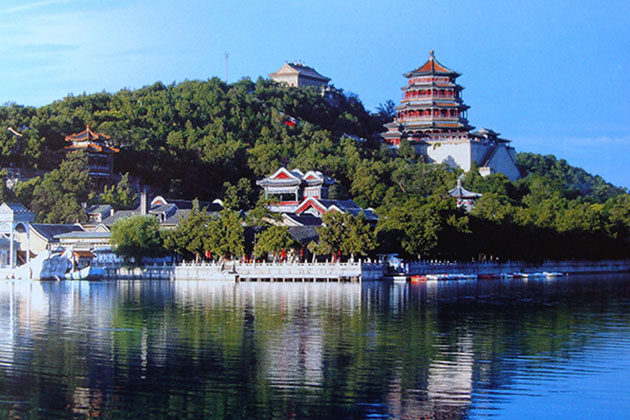 We complete a dynamic day in Beijing with local cuisine at the hotel and we stay overnight here.
Day 5: Xi'an, Discover Terracotta Warriors and Horse Museum (B, L, D)
Wake up early in the morning and enjoy refreshing breakfast, students will spend the whole morning in Terracotta Warriors and Horse Museum, which is one of the greatest archaeological finds of the 20th Century. It is a large collection of life-size terra cotta sculptures in battle formations, reproducing the mega imperial guard troops of Emperor Qui Shi Huang- the first emperor of the first unified dynasty of Imperial China. It takes about 1 hour from our hotel. Students will have a chance to watch the short film that is available prior to entering the Museum.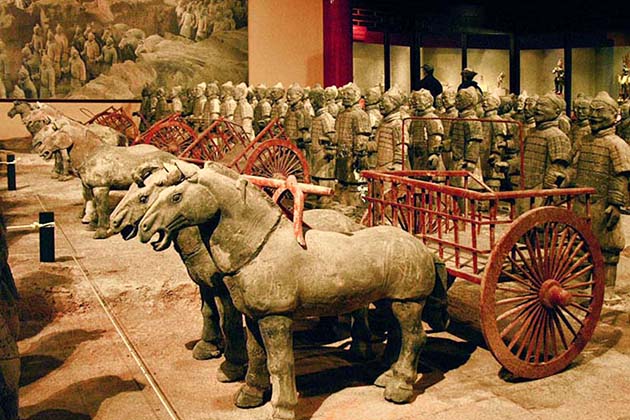 After delicious lunch at a local restaurant, students will be transferred back to the downtown city. It is a great time for them to visit the Giant Wild Goose Pagoda – one of the predominant structures of Xian. Moreover, students can see one of the local masters of calligraphy perform his art and have their name written in Chinese. It is an interesting experience for all ages.
In the late afternoon, we will transfer students back to the hotel to enjoy dinner with local food in China and relax after a long day of exploring.
Day 6: Xian – Shanghai, City Tour and fly to Shanghai (B, L, D)
Your trip will be more interesting if you spend your time biking on a Wall. The Xian City Wall ( Fortifications of Xian) represents one of the largest, oldest and best-preserved city walls in China. It was built in the Chinese architecture style with a rectangular shape and has a total length of 14 km. You can opt to bike around the wall or take an open-air minibus for the 40 minutes drive.
In the afternoon, students have a great opportunity to participate in making dumplings – a popular staple food with local people. It is a significant activity for most families on the Eve of Chinese New Year. With a variety of ingredients, students can enjoy Chinese dumpling taste fresh and scrumptious. It is an absolutely amazing experience.
After that, students will be transferred to the historical museum Shaanxi Historical Museum, which is one of the first huge state museums with modern facilities in China.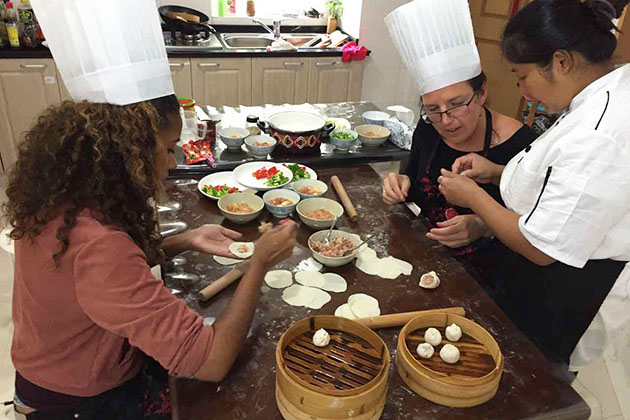 Finally, complete your day with a fly to Shanghai and have dinner here.
Day 7: Discover Shanghai (B, L)
Today, we will kick off our new day with a refreshing breakfast before setting our foot on Shanghai, which is a must-see destination for everyone. This is particularly for those who are fascinated with stunning landscapes and even pulsating the development of this charming country.
Students will have ample opportunity to immerse themselves in hustle and bustle local market. Our guide will provide an insightful narrative about culture, customs, and the local language. It is more fun for students to buy some souvenirs there. Yu Garden has the typical elements of the Chinese garden, which is a perfect combination including pavilions, pools, rockeries, paintings, and gates. There are some highlights in the lovely garden that students cannot miss.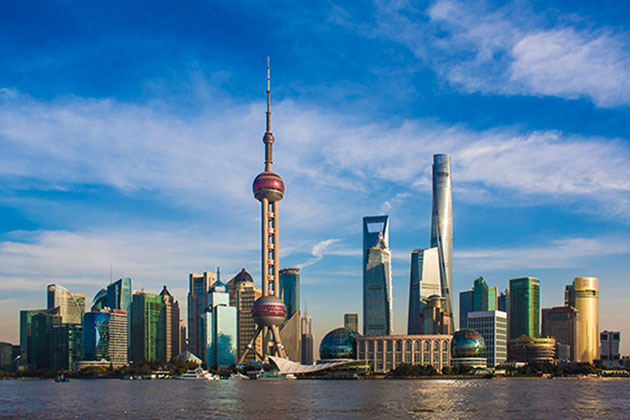 In the afternoon, after having lunch, students can witness Shanghai from The World Financial Center.
Day 8: Shanghai to departure (B)
We create trips with the right balance of planned and free time. Therefore, our tour will complete with a free morning. After that, our guide will pick students up from the hotel and transfer them to Pudong International Airport. It takes about a1-hour drive from the hotel. It is recommended to leave for the airport three hours before departure. The educational tour ends.