If asking any students for their best memories of school, it is not difficult to find the same answers by a great number of students: a school trip. Undoubtedly, the best memories are often some special things that occurred outside the typical school day. It is necessary for students to take part in a school trip that is a real highlight for them. These school tour experiences can help students see how the lessons in class are applied to real-life and witness wonderful things in amazing nature. Having time out of school, students have a fantastic opportunity to spend time with their friends as well as teachers in completely new environments to explore different cultures without being anxious about homework, exams or tests. However, teachers can face up to a wide range of daunting challenges when planning an educational trip. The useful top tips following can provide practical information and key steps, so teachers can ensure that school trip will run smoothly and be enjoyable experiences for students.
Top Tip 1: Make a Detailed Plan For School Trip and Stick to It
Good planning is the key to success. First of all, teachers should start planning early. Ideally, teachers should start planning one month before the trip, because teachers have a lot of things to organize. This tip will make the process less stressful. Write down tour objectives on a piece of paper. What exactly does the school trip bring to the students? It can lead to focus on the key area in the curriculum or provide a wider understanding of a subject, etc. School tours can get into some emergencies such as delayed flights, sick children, traffic jams, severe weather, so teachers should contact a tour provider and ask for emergency support they can offer during the tour. Teachers should know everything about where students are going. If possible, visit the destination yourself ahead of time and ask residents for local knowledge. If not, finding out useful information about that destination on the Internet. Understanding the local area has many benefits. Not only can it determine how much students learn, but also how much they appreciate their new environment. A schedule of activities is an essential thing. List what students need to be completed, what activities in the educational tour, when and where to locate the restrooms, to eat lunch and to leave, etc. Review this schedule in class before the tour and have multiple copies for the students in case they can't remember all of the things. Besides, teachers should keep medical information about students and copies of class/ group lists, reservation, transportation information. Remember to keep a checklist all the time.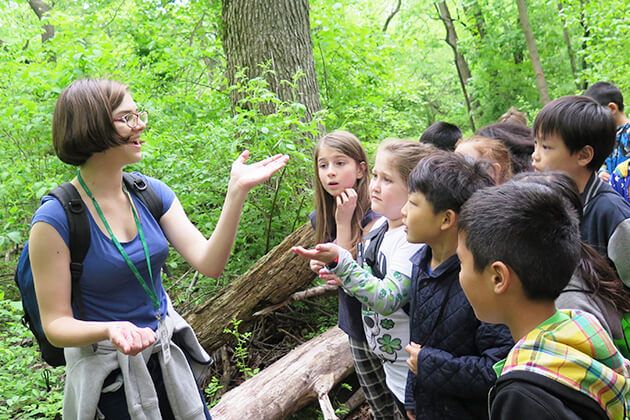 Top Tip 2: Students' Preparation The School Trip
Students should have a good preparation to enjoy a wonderful school trip. Figures show that if students can relate the educational trip to lessons in the classroom, they can gain more knowledge. In the weeks before the tour, spending time discussing the subject matter is very important. The teachers should show students a list of questions they should find the answers during the school tour, which makes them focused, excited and informed all the time. If possible, show a short video on the site for the students to have the base of knowledge. Moreover, teachers should help students develop more specific activities that relate to their destination. By some small things like that, students will become more familiar with the destination and objectives for the tour. In addition to giving your students a learning task ahead of time, teachers should remind them of personal style. Tell them not to bring any toys, video games or MP3 players, because they could get lost easily. Teachers should make sure that students know how to dress appropriately as well as prepare for bad weather. Students should wear comfortable clothes, shoes, and layers of clothing. Besides, a good breakfast is really necessary.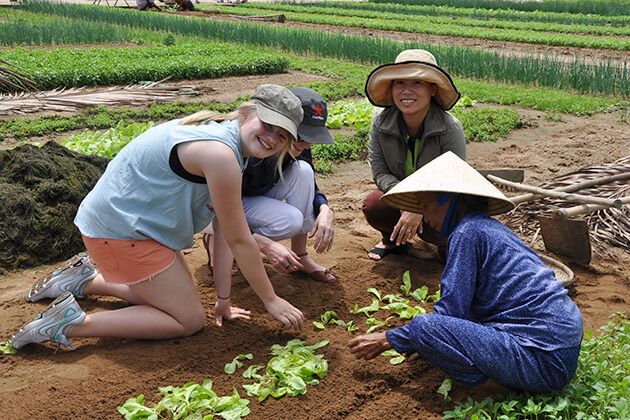 Top Tip 3: Setting "School Trip Rules"
Teachers should prepare a set of "School Trip Rules" to teach and review appropriate educational tour behavior for students at least a week before the trip. Inform students that the same disciplines of proper behaviors are applied in both school and the trip, which help students achieve the social and educational objectives of the trip. Students must bear in mind that the school trip is not the time and site to mess around. They will get bad and serious consequences if doing something wrong. There are some rules to have a safe and amazing tour such as students are always subject to the authority of teachers; students have to take part in all fixed activities, except illness or family emergencies; students must respect teachers, managers, tour guides, drivers, fellow students, and service staffs, no one should go anywhere alone, etc.
Top Tip 4: Ready For The Departure Day
Punctuality is very important for all activities. Make sure that both teachers and students arrive at school early and are not in a hurry. Teachers should check attendance and give any late-comers a few minutes. Some students are excited and eager to go, but teachers should review the rules and give them some crucial instructions or useful advice. Furthermore, teachers should check to be sure that students bring all the things that they need for the school trip. Some students could suffer from travel sickness, so teachers ought to have an eye on them if anyone gets travel sick. Teachers need to prepare medications and know directions for taking the medications for students. Especially, don't forget to encourage students to ask any questions and express their thoughts during the trip. As a result, students can get more knowledge and apply it to enhance their studying in class, which contributes greatly to the success of the educational tour.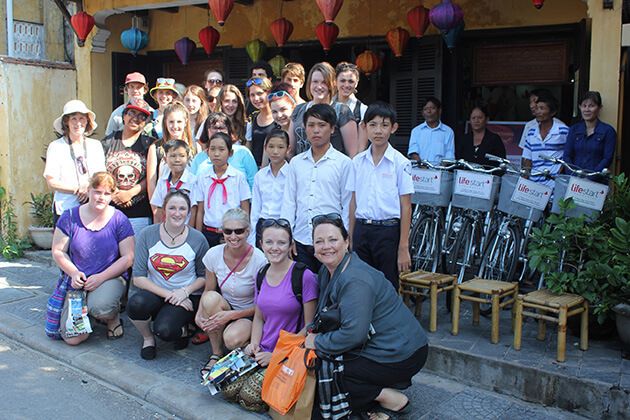 Top Tip 5: Safety And Security of Student Tour
Naturally, some parents become nervous when their children are far away from home for a while. The thing teachers should do is reassure parents that the tour is safe, their children are very excited about this interesting tour, and they will gain learning objectives for the trip. Before the school trip, parents should be invited to a meeting where they can get the detail information about the tour. During the tour, teachers need to make sure that students are safe and no one should go anywhere alone. They also should have appropriate emergency numbers in case there is a need for them. It is suggested that teachers should always carry cell phones and take an emergency first aid. The safety and security of students on the tour are the top priority for a great school tour.