Whether you are going to China for business or vacation, you all have to require a visa in advance. Conducting research prior to your traveling is greatly helpful for you to plan and prepare everything needs, especially for a fixed schedule like a school trip. If your countries are not covered by the visa-free policy, you should apply for a visa to China. Then now take an overlook and grasp some useful information about China visa policy.
A Glimpse of China Visa
What is it?
A China visa is an official travel document authorized by the government agencies of China to foreign citizens who apply to enter os exit or transit to China. The policy is based on China's laws and regulations. The embassies, consulates, and institutions of China work under the authority of the Ministry of Foreign Affairs of China, it is those agencies who are responsible for issuing the visa to both domestic and international citizens.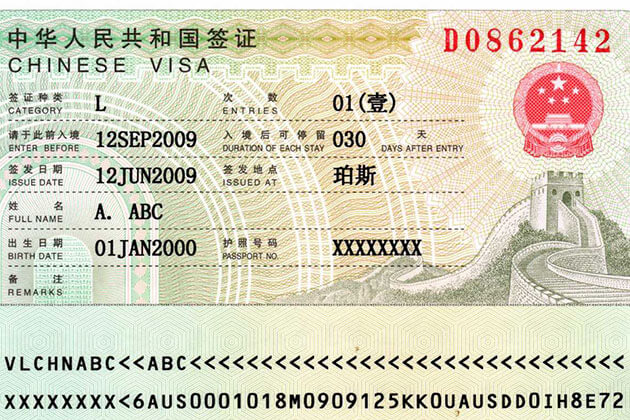 China exemption policy
All passengers who directly transit through the territory of China by train or air can receive visa exemption if they possess valid tickets connecting to their seat on an international flight and ensure to stay within the airport for less than 24 hours. Those foreigners with passport or other confirmed travel documents, connecting tickets and a valid visa to the target country can require for staying in the transit cities with visa-free for no more than for 72 hours. The list of countries for this is Argentina, Australia, Brazil, Canada, Malta, Netherlands, Mexico, and so on. The duration of visa exemption transit schemes is particularly 30 days for Hainan if they already are exempted from a visa in HKSAR or Macao SAR.
China Visa Application Requirements
Universal Requirements
They are Passport, Visa Application Form and Photo.
The passport has at least two blank pages for visa and the validity is at least 6 months.
You should prepare a photocopy of the passport.
The next document is a completed Visa Application Form of China attached with a passport photo taken no longer than six months up to that time.
Supporting Documents for tourists
The requirement of document of each type of visa is different because China grades the visa policy in separate groups for convenient application. To a tourist visa, you need to submit some special documents to the authorized agency. The very important one is the round-trip ticket, the proof of hotel booking. In case you can hand down those papers, you still have another solution. It is an invitation letter from the relevant agency or individual in China. The information needs to be included in is the information of the applicant, the visiting plan and the information of the inviting agency or individual.
How to Apply for China Tourist Visa
Check for visa exemption
To avoid the time-consuming and unnecessary process of applying for the visa, the advice for you is to check the visa exemption; this is to see whether your country is eligible to enter China without a visa or not. In that case, you need to prepare some documents such as the passport, flight tickets, and money also. Besides, you can depend on your traveling plan to define which types of visa is suitable for you.
Submit the application
After document preparation, the traveler should visit the Chinese embassy or the Chinese Visa Application Center in your residential area. You can contact those agencies via email, hotline or in-person. The processing of submitting is 4 working days since the days you submit the document. A useful tip for you is to pay an extra fee for a faster process of working. The best time to present your application is about two months before your flying date.
China Tourist Visa Extension and Renewal
It is not feasible for an issued visa to renew or extend and change into a different type. However, if you want to do it, there is a way to apply in China. The application submit procedure is quite the same as when you apply for a visa; the agencies which are in charge of this issue are the Public Security Bureau (PSB) Exit and Entry Administration office. Remember to apply for renewal before the visa expires at least 7 days. If you can meet that requirement you will become the subject for a fine or even deportation.