If you are about to plan an educational trip for your children or your students, you probably cannot do it by yourself, but with the support of a student travel company. Then, you need to consider lots of related factors to make sure your students and you will enjoy the whole journey. Here we provide some suggested factors for you to take a look before making the final decision.
1. Safety – Is Your School Tour Safe for All Students?
"Safety above all" is a slogan not only in building but also in every single field. Therefore, you should ask the student travel operator about the safety policy first. Let's think about whether transportations used during the itinerary are safe enough or not. Students will travel by bus or car or which kind of vehicles. Moreover, in some activities like boating in the sea or hiking in the mountains, students must be equipped properly. In case unexpected incidents happen, do they provide hotline or emergency phone numbers so that you can receive immediate support? More importantly, local guides matter because they know the lay of the land, medical attention, and other necessary places. Or even if you get troubles with the local people and you do not the local language, the in-country staff will help you tackle them.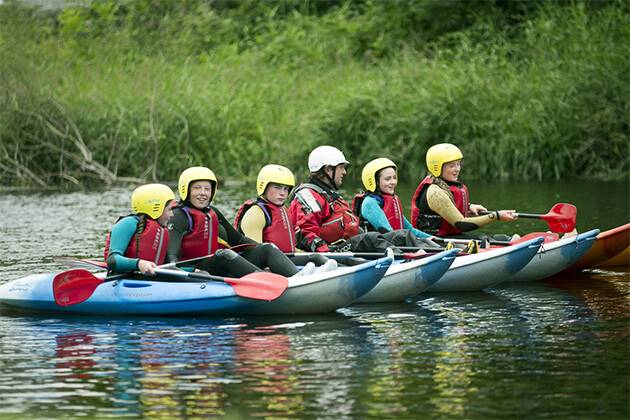 2. Experience – Is The Travel Company Experienced In Student Travel Industry?
How long has the company been in the student travel business? What destinations have the operator traveled with students? Those are the very important questions because the experience could bring you a joyful trip ever. An experienced agent can design appropriate school tours and help you prepare and customize your trip effectively. Thanks to professional planners and tour operators, you will have an itinerary in your area of interest. Furthermore, you should choose an experienced guide who knows a wide range of personalities and interests of children and can deal with problems caused by student travelers. Also, the experienced educational travel company has long-lasting relationships with many hotels, restaurants, vendors and other related agencies, which benefit you in terms of convenience and best services. Thus, you could utilize time to educate your children or students while enjoying the school journey.
3. Flexibility – Is Your School Trip Flexible Based on Your Schedule?
Travel companies have included available tours on their websites, so you can take a glance at them. However, tailor-made tours are still the best option because people's interests and needs are different. Let's choose an educational travel provider that can customize your tour based on your favorite itinerary. Particular student groups have a unique desire and learning needs, thus you should opt for suitable and reasonable destinations and schedules from the available tours of the company. A student travel operator which is flexible with your specific desires is a good choice.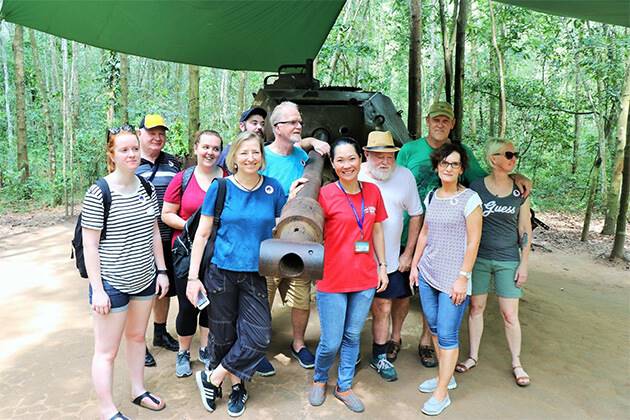 4. Affordability – Can You Afford Prices of The Educational School Trip?
Tour cost is nothing short of privilege when people plan to book a tour. It is very easy for all people to consult the price of a tour or anything else on the Internet. Despite the certainly different ranges of costs of many companies, you can still count an average number among them. Hence, based on that number, let's choose the most appropriate price which suits your budget. Besides, you indeed ask the tour operator whether there are any added costs during the trip so that you can prepare for students well. Anyway, you should select a school trip company whose tour costs are all-inclusive without hidden costs or extra fees or membership fees. The reason is that some extra costs are sometimes quite expensive and go beyond your budget, which is inconvenient and annoying for all people.
5. Support – Do You Receive Full Support of The Travel Agents?
Adjacent to basic requirements like security, rich experience, flexibility and price, timing support from team leaders and travel agency is remarkably essential. You should ask very detailed information such as who will pick up and take care of your team at the airport, who will travel and give instructions before touring, who will help you buy medicines if students are sick, and so on). You may not think about them, but when troubles come, you will find supporters helpful. Therefore, handy supporters before, during and after the educational tour will facilitate both classroom lessons and trip experiences.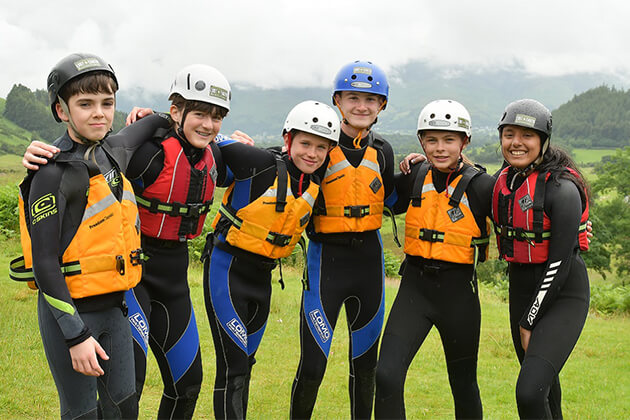 6. Accreditation – Is The Educational Travel Provider Officially Recognized?
When it comes to an education school trip, the core value is to teach students meaningful lessons about culture, history, religion, and so on. Your journey needs to be both joyful and educational, then it is a true school trip. Thus, reviews from clients about educational travel services are just partly reliable, you have to see whether the company is officially acknowledged by trustworthy organizations. This recognition verifies the academic quality of the trip in general and in almost all aspects such as safety, experience, and financial stability.