It is necessary for middle school students to take part in a field trip that shows them about nature and also give them authentic things in real life. These field trip experiences will allow students to see how the lessons they are learning in school which can be applied to the real world. This is the reason why field trips should be encouraged and developed in the educational system all the time. If you are planning a field trip, you should read useful information following which provide practical tips for your school trip.
Best destinations for middle school students in the field trips
Library
If you want your students to read a lot of books to broaden their horizon, you should take them to the library often. You can allow them to browse on their own and find the books that interest them. Obviously, visiting the library can offer ample opportunity for middle school students to get a deeper understanding of book genres and knowledge in different areas from a young age.
Park
Park is one of the most ideal destinations for middle school students to chill out and even explore amazing things. This place offers a wide variety of activities with wide space and fresh air. Teachers can take advantage of its advantages to organize some games, parties and practical lessons which have a significant impact on the development of children. Most importantly, visiting a park help students develop a sense of community. It seems obvious that it is a great place for them to make connections, meet new friends and exchange their ideas. After all, physical health and strong relationships are important to maintaining mental well being.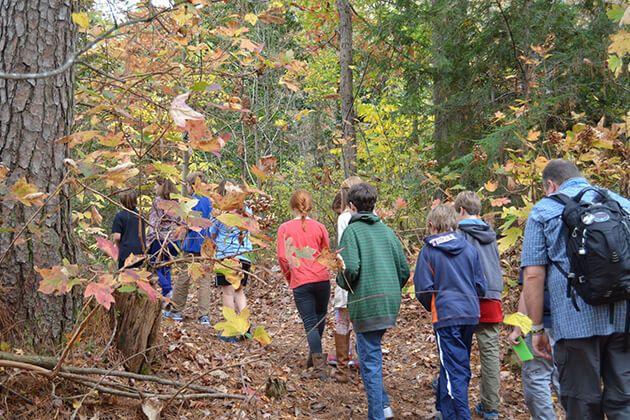 Museum
Visiting museum brings various benefits for middle school students because the museum is examples of informal learning environments and offer a connection to history that can easily be overlooked in traditional classrooms. Whether teachers or parents taking children to a museum, art gallery or science museum have made a huge impact on the innovation they are witnessing. It is an effective way for them to accumulate history subject and get a wealth of knowledge of sculpture from a young age. Therefore this is the reason why schools rely on museums to enhance their curriculum.
Farm
A field trip would be uncompleted if you missed paying a visit to a farm. There are a host of things to see and do there with freshly grown fruits and vegetables. Every season of the year, there will be something to keep middle students entertained, and the opportunity to pick a different fruit or vegetable. Most importantly, farms act as educational playgrounds. By visiting the farm, students will be active and this leads to a healthy lifestyle. It is also a valuable experience for children to witness how fresh fruit and vegetables are grown. Obviously, this is a chance for them to learn new things in real life including the world of food, livestock production and biology.
Zoo
It is true that middle school-aged students enjoy seeing the diversity of animal life and get feeling a connection with wildlife. In fact, many zoos often offer educational programs related to conservation efforts to protect endangered species. Moreover, while having a fun day exploring, the middle students will develop valuable skills and achieve priceless knowledge. A day at the zoo also a chance for students to bonding and socialize with their buddies as well. Obviously, visiting the zoo is a perfect day trip for students.
Steps to be a successful field trip for middle school students
Plan for a field trip
Planning a field trip plays a vital role simply because this trip requires a lot of things. You should pay much attention to plan schedules and take into consideration the interests of middle school students. Try to plan a variety of activities that different types of students will enjoy. Most importantly, teachers should set the educational purposes of the trip. It means the activities and content examined on the trip must be relevant and connected to outcomes and objectives in the curriculum. Therefore, it would be better for the teacher to plan in advance to give students unforgettable trips.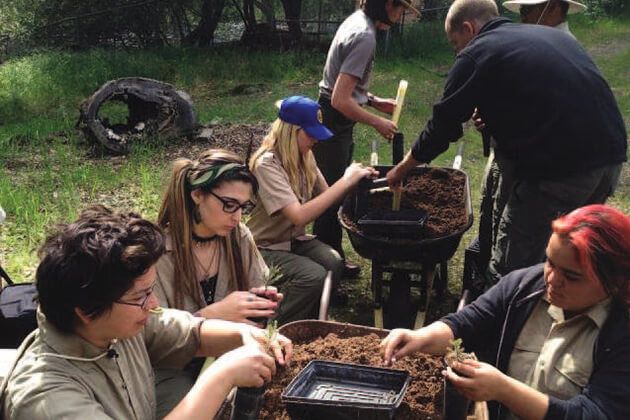 Organize a meeting with parents
It would be better for teachers to organize a meeting with parents. This is because holding a parent information meeting is one of the most efficient and effective ways to communicate the details and benefits of the educational trip that you are planning for students. Moreover, another benefit of a meeting is that you will increase the comfort level of parents who may be nervous about sending their children away from home. There are some ways that informational meetings help to build comfort and trust among your students' families to build comfort and trust among your students' families. Most importantly, you may need to ask for parent volunteers to support this tour because this trip requires a lot of supervisors in order to control the students.
Prepare carefully
It is true that a successful field trip for middle school students can associate with well- prepared. This is because you have to manage and plan a wide range of things during their trips. There are some necessary things which you need to bring in your bags such as first aid kit, water, food or cameras. Most importantly, you need to double-check with the principal, cafeteria, transportation and check to see and confirmed.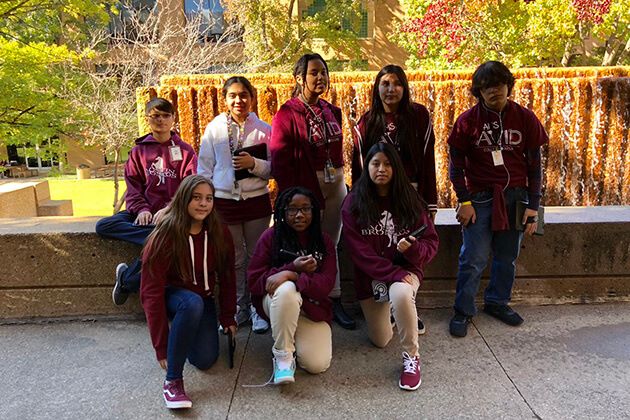 In the case emergencies
No matter how much you plan, there is always a chance that something will not go as planned. Therefore, you need to prepare for those unforeseen circumstances. You should bring along an emergency kit, bandaids, wipes and a list of emergency phone numbers and parent contact information. It also would be helpful to have at least one supervisor on each field trip. Most importantly, if any middle school students are missing, you need to notify the facility staff or police immediately…