School field trip is one of the most effective methods to educate students. This is highly beneficial for those who are 5th-grade students because they are curious and need to get a deeper understanding of new things and new experiences. It is true that planning a field trip for 5th graders is a tricky part for teachers. If you are setting up a trip, you should read useful recommendations following. With detailed planning and some key steps, you can ensure that your field trip will be enjoyable learning experiences for your students.
Best Places To Visit In Field Trips For 5th Grade Students
It is necessary for teachers and parents to teach students important fundamentals outside of the class. If you are setting an educational field trip for children, you should pay a visit some destination following.
Zoo
When it comes to the zoo, most students feel excited because they have a chance to see various animals.T hey get a deeper understanding of different species and learn the unique story about each animal as they walk around the zoo. Moreover, visiting a zoo helps students understand the importance of taking care of the environment as it has a vital impact on the lives of animals. As a result, they will raise awareness of protecting animals. It is definitely fun with diversity things to see and do. However, if you want to a great day for students, you should prepare essential things such as water, food, hats and even medical kit in the case of an emergency.
Museum
A museum is a must-see place in the field trip for 5th graders because it is an effective way to accumulate history subject and get a wealth of knowledge of sculpture from a young age. This is an excellent option for student groups with several learning opportunities, lessons, demonstrations, and hands-on exhibits. They can exchange their ideas and share new things with each other about artworks in the museums.
Farm
It is true that a trip to a local farm will be an excellent way to get your students outside and learning. Students can take a chance to explore agriculture and food production which is very significant aspects of science in the school systems. Students will be immersed in the hardworking and hands-on world of food and livestock production, both providing fantastic ways to teach students about biology, agriculture, and science. Moreover, students will have ample opportunity to explore the process of growing, packaging and transporting food. In addition, your students will be able to interact with farmers and even enjoy some fresh fruits or vegetables. Most importantly, visiting a farm is definitely fun for students after long days studying at school.
Sports & Games
If you are planing 5th-grade field trip, you should not miss sports and games. This is because these activities help students to develop a sense of enjoyment. Moreover, students participate in activities to learn about the members of their team and how to work together in order to be successful. It is a fantastic way for them to boost teamwork skills which is significant skills in their lives. Most importantly, one of the best ways to improve health for students is playing some sports and active games. However, teachers also should set up a detailed outline of these activities. For example, they should download a list of activities on the internet and discuss with students the importance of team building and game playing.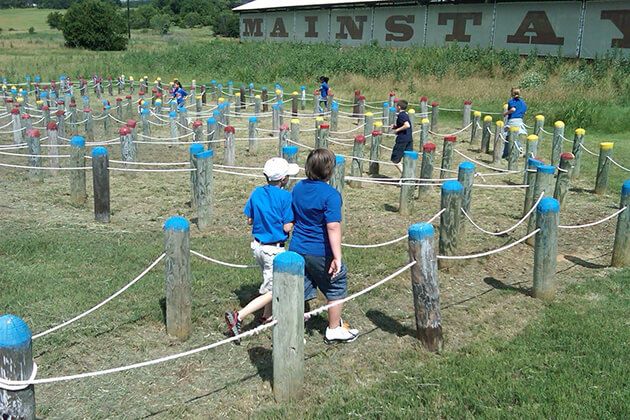 Library
When it comes to the library, it is an indispensable part of field trips. This is because taking children in the library help cognitive development of students. For 5th graders, the library will provide ample opportunity for them to foster literacy and improve academic performance. Most importantly, they get a deeper understanding of book genres and broaden their knowledge from a young age. Therefore, teachers should plan a schedule for students to check out the library in these field trips.
Park
Park is another great place for 5th graders mostly because it offers fresh air and wide space. Visiting parks are the perfect opportunity to get outdoors, get active and get learning. Obviously, teachers can take advantage of time in the park to teach students wildlife observation, plant identification, and geological exploration. Most parks offer ample green spaces for picnics, science projects, and celebrations. It is a fantastic way for them to learn authentic things in real life and develop a sense of enjoyment.
Planetarium
A trip to the planetarium is one of the most educationally fun which inspire and educate people of all ages, This is particularly for those who are students and looking for amazing things surrounding the Earth. This is the easiest way to get students interested and involved in the science of the skies. Many students become enthused to follow a scientific career mostly because planetarium offers students ample opportunity to explore various informational exhibits and get hands-on learning activities about our surrounding space neighbors. As a result, this trip helps cognitive development of 5th graders. Obviously, it is a perfect combination of entertainment and education.
Theater
Field trips to the theatre provide a number of educational benefits to pupils. Putting a theater into your list of destination is an entertaining way to get your student involved in the arts. Your 5th graders will have ample opportunity to immerse themselves in live shows and musical performances. Students definitely have tons of fun watching after long days of studying. Most importantly, it would be for students to visit theaters which do wonder for those who are enthusiasts about music and art. Certainly, it boosts their passions from a young age and helps them later in life.
Some Tips To Plan 5th grade field trip
Plan
It is not easy to have a perfect field trip mostly because you have to prepare a wide range of things. Therefore, planning considers the key. You should pay much attention to the important purpose to set up an ideal plan. For 5th grade students, the main aims are studying and entertainment. This is the reason why you should plan a lot of schedules and essential things such as a list of activities, materials, and food. Moreover, you should visit the site yourself ahead of time ( if possible). For example, you think about where you will eat lunch and locate the restroom for students. It would be better for you to set up a 5th-grade field trip with well-prepared and detail schedules.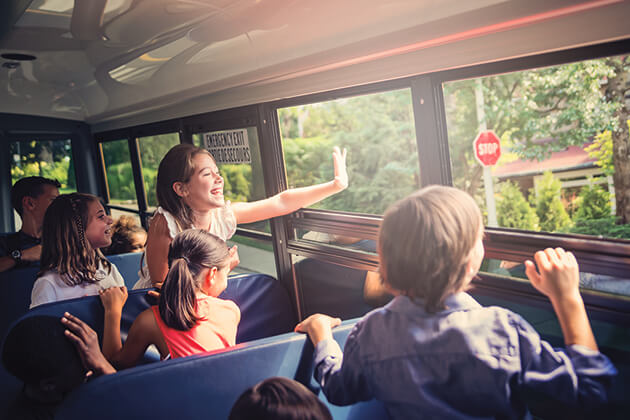 Organize a meeting with parents
It is extremely necessary for you to organize a parent meeting. Although 5th graders are not as young as kids, teachers should pay much attention to their students during their trips. This is the reason why they need to tell parents about their schedules and important information about a field trip. Most importantly, you may need to ask for parent volunteers to support this tour because this trip requires a lot of supervisors in order to handle the students.
Remind students for the trip
5th-grade students are not enough mature to control everything which they did. This is the reason why teachers should remind students about essential things. To be more precise, it is suggested that students do not bring any toys, video games or an MP3 player that could get lost. Moreover, if the trip is to an outdoor, make sure students know to dress appropriately. Regardless of location, students should wear comfortable clothes and shoes. Most importantly, you need to bring hats and umbrellas in the case of bad weather conditions.
Prepare for anything
If you expect a successful field trip, you should prepare carefully some essential items such as cameras, water, food, hats, transportations or accommodations. It would be better for you to organize and address all problems flexibly. This is particularly for some emergency situations. Therefore, thanks to your well- prepared, students may be having an incredible experience when discovering the new environment.