General Information
Duration: 8 Days / 7 Nights
Start/ End: Bali/ Bali
Tour Route: Bali – Coral Triangle Center – Kuta – Ubud – Mt. Batur – Coral Reep Restoration – Menjangan – West Bali National Park – Kuta – Bali
Tour Customizable: Absolutely! (Contact us with your specific requirements in the inquiry form)
Brief Itinerary
Day 1: Bali Arrival
Day 2: Coral Triangle Center & Mangrove Conservation
Day 3: Kuta – Green School Visit – Ubud
Day 4: Mt. Batur Sunrise Trekking
Day 5: Cultural Day
Day 6: Ubud – Coral Reef Restoration in Pemuteran
Day 7: Snorkeling Trip in Menjangan, West Bali National Park – Kuta
Day 8: Bali Departure
Full Itinerary
Day 1: Bali Arrival
Welcome to Bali! You'll be welcomed by our team that will escort you to your hotel for a rest overnight.
Day 2: Coral Triangle Center & Mangrove Conservation
After breakfast, proceed to the Mangrove forest of Turban. You will join a local fishermen community that takes care of the mangrove forest and its habitat. They will introduce you to breeding, nursery and followed by a waste-cleaning activity where you will learn more about the importance of mangroves. Activity with a mangrove tour using traditional boats or canoes depend on the sea level (high and low tide condition).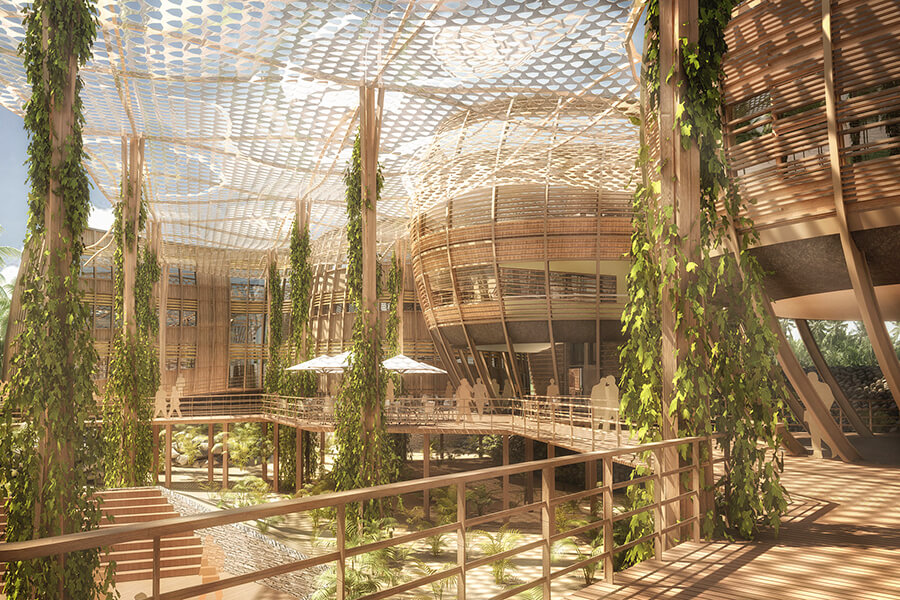 Afterward, you will visit Coral Triangle Center in Sanur, where here you will learn further about the Marine and underwater world. How they protect underwater habitats and why they protect them. Here you also do fun learning such as estimating fish length, fun games and etc. *Rundown activity could be changed. It could start at Mangrove Forest or ROLE Foundation, depending on the sea water level. Dinner and overnight stay.
Day 3: Kuta – Green School Visit – Ubud
Check out from your hotel in Kuta. After breakfast, proceed to Green School: Imagine this, a school without walls, a campus that ignites the senses and the natural curiosity of children, a place where innovation, creativity, and learning flourish, a community, which has come together from all corners of the globe to share new experiences, a place of joy.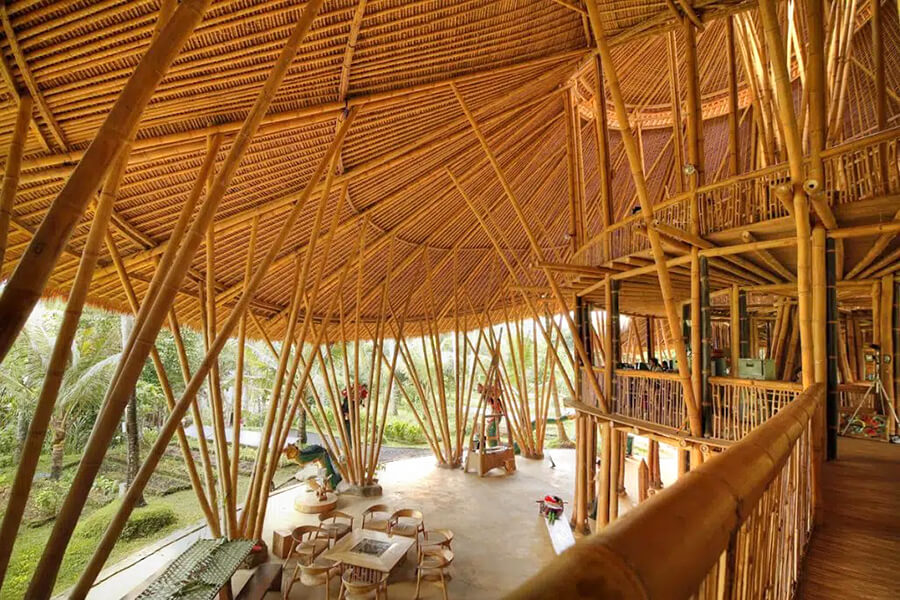 Seeing children learning by doing, hearing deep and meaningful student discussions, experiencing daily growth as a whole person, and feeling the joy of being part of a vibrant community of learners is the Green School experience. The campus features an ecologically-sustainable design throughout – all structures are made up of locally grown, treated, and manufactured bamboo. The brainchild of Bali-based jewelry designer John Hardy, the school showcases over 70 large bamboo structures, including a bridge over the Ayung River valley connecting the school to its main entrance. Take a tour of Green School's unique campus, meet their learning leaders, have a chat with some current Green School parents, and learn more about living in Bali.
Day 4: Mt. Batur Sunrise Trekking
Start from the hotel at 2.00 am we drive to the starting point (for 1.30 hours driving) to begin your 1.5 hours – 2 hours trek to the top of 1717 meters to see the sunrise. From here you will see the magnificent view of the red when it appears during sunlight. We walk around the rim of the volcanic cone to see the crater of the last eruption. This volcano is still active up to now and it was in 2000. Descending from the crater we will be back down to the black lava which was originally flow down during the first and second eruptions.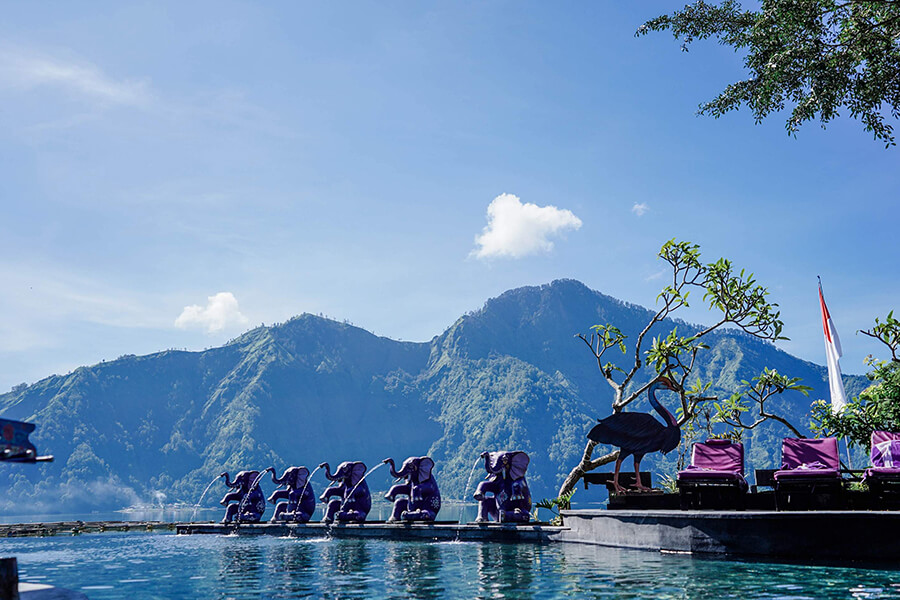 Breakfast on the top of the volcano. The journey down the mountain is just as challenging, but this time you get to see the surrounding panorama. Make a stop at Toya Devasya where you will enjoy the natural hot spring pools to relax your muscles. Having a buffet lunch at the restaurant with an Mt. Batur view. On our way to Ubud, we'll make a stop at Tegalalang for a photo stop, Ubud Palace, and the sacred Monkey Forest.
Day 5: Cultural Day
After breakfast we drive to Kemenuh village located in Gianyar Regency; recently named as World Art Craft City. Today we will explore further about Balinese compound and daily life.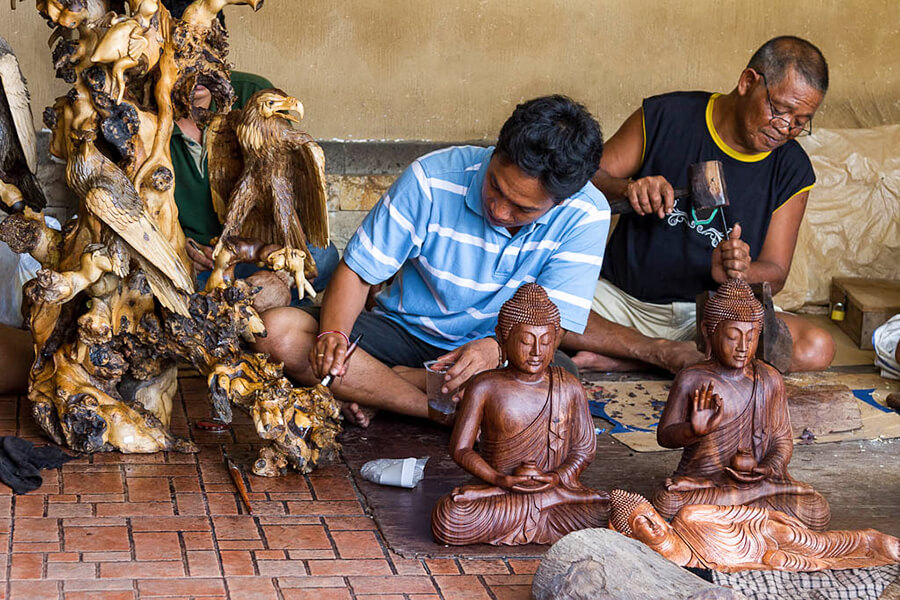 We will learn about Balinese traditional art from practicing the traditional instrument called Gamelan and dancing lessons to creating Canang (a Balinese daily offering) directly from the locals. After arriving at Rumah Desa you will serve the fresh healthy welcome drink. Lunch will be served here, cooked specially for you by the locals. In the afternoon we return to the hotel for rest overnight.
Day 6: Ubud – Coral Reef Restoration in Pemuteran
We start the day earlier today. We take an early breakfast and then check out from the hotel moving to the western part of Bali island. Arrive in Pemuteran, we head directly to Biorock Pemuteran to attend 1-day course on coral reef restoration. In this course, each participant will understand the full cycle and complete process of restoring coral reefs using the Biorock Technology. The course starts with the Biorock Method Introduction Presentation, a demonstration of Making Biorock System then continue to a short Dive Tour on Biorock Structures and Observing Biorock Reaction. After the course, you'll be transferred to the hotel for rest overnight.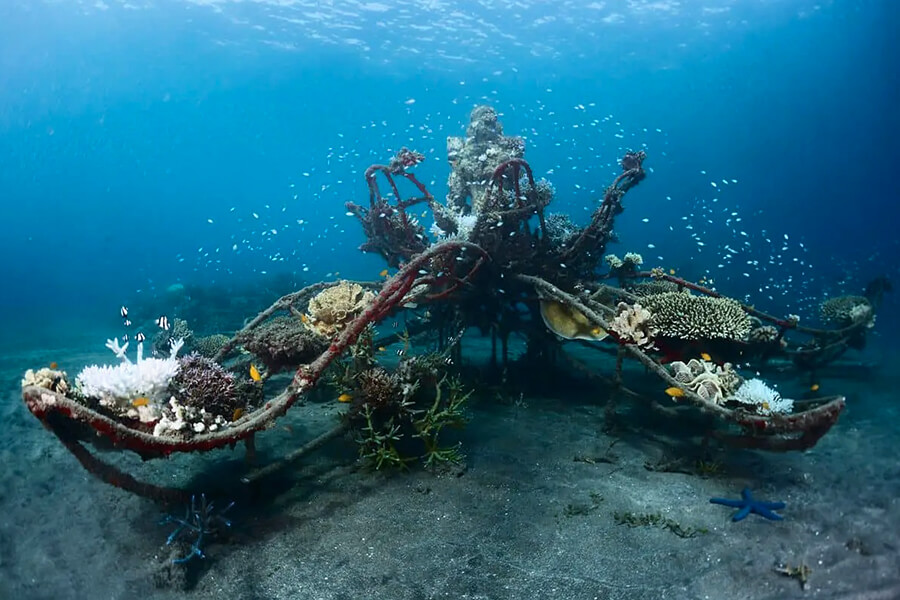 Day 7: Snorkeling Trip in Menjangan, West Bali National Park – Kuta
After breakfast, we cross to Menjangan Island, a beautiful island located within West Bali National Park. Menjangan Island is ringed by coral reefs, an ideal place for snorkeling, and home to native barking deer and ancient Hindu temples. After snorkeling, we return to the hotel and prepare to check out to make our way back to the southern part of Bali. Arrive in Kuta, and check in at your hotel for a rest overnight.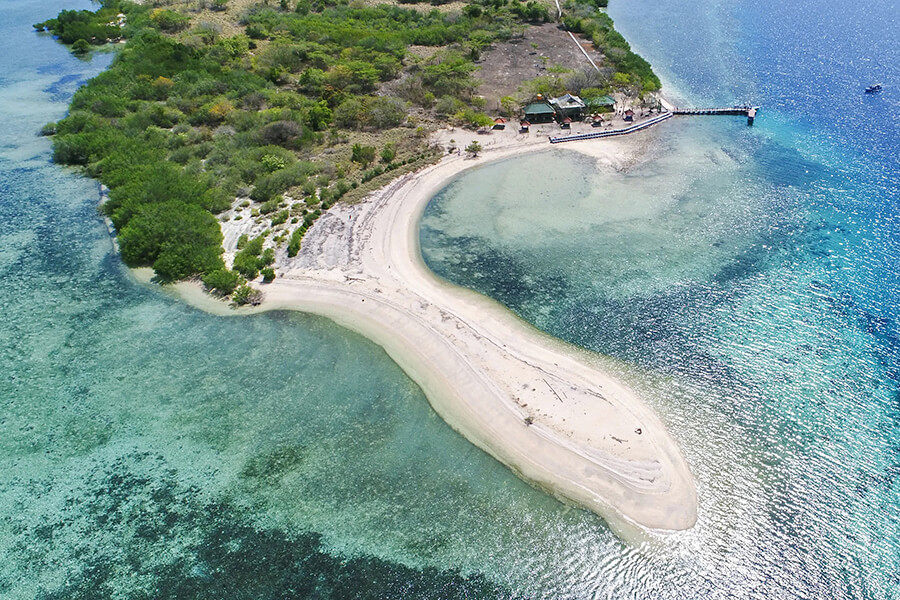 Day 8: Bali Departure
Free of activities in the morning. Then at the appropriate time transfer to the airport to catch your flight back home. The Indonesia school trip ends. Thanks for making this tour with Educational School Trip!